Looking for a fun and easy DIY jewelry project? Check out our free pattern and video tutorial  for making beautiful beaded spring earrings! With our detailed step by step instructions and bead tutorial, you'll be able to create stunning and unique beaded earrings in no time. Whether you're a seasoned jewelry maker or just bead beginner, this project is perfect for anyone looking to add a pop of color to their collection. So grab your beads and get ready to make some beautiful jewelry with our free beading tutorial. Video tutorial is availible via this link – youtu.be or in the end of this post. PDF is also availible as ussually!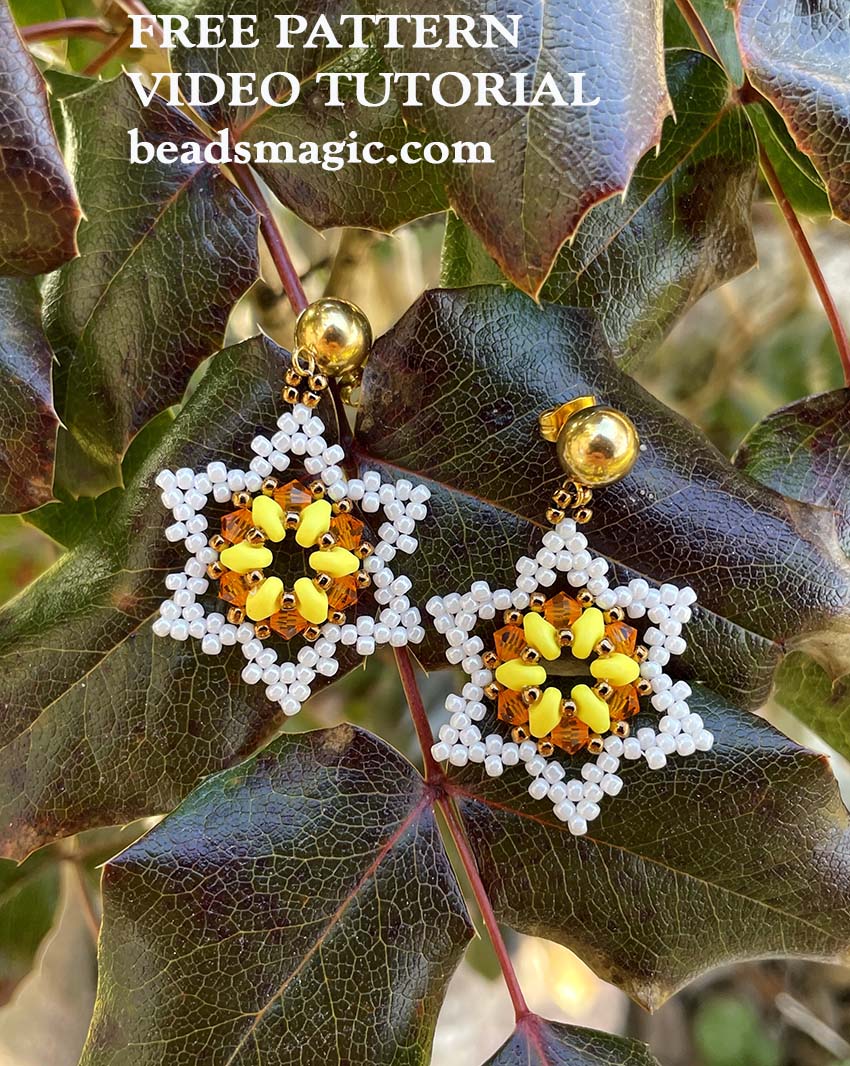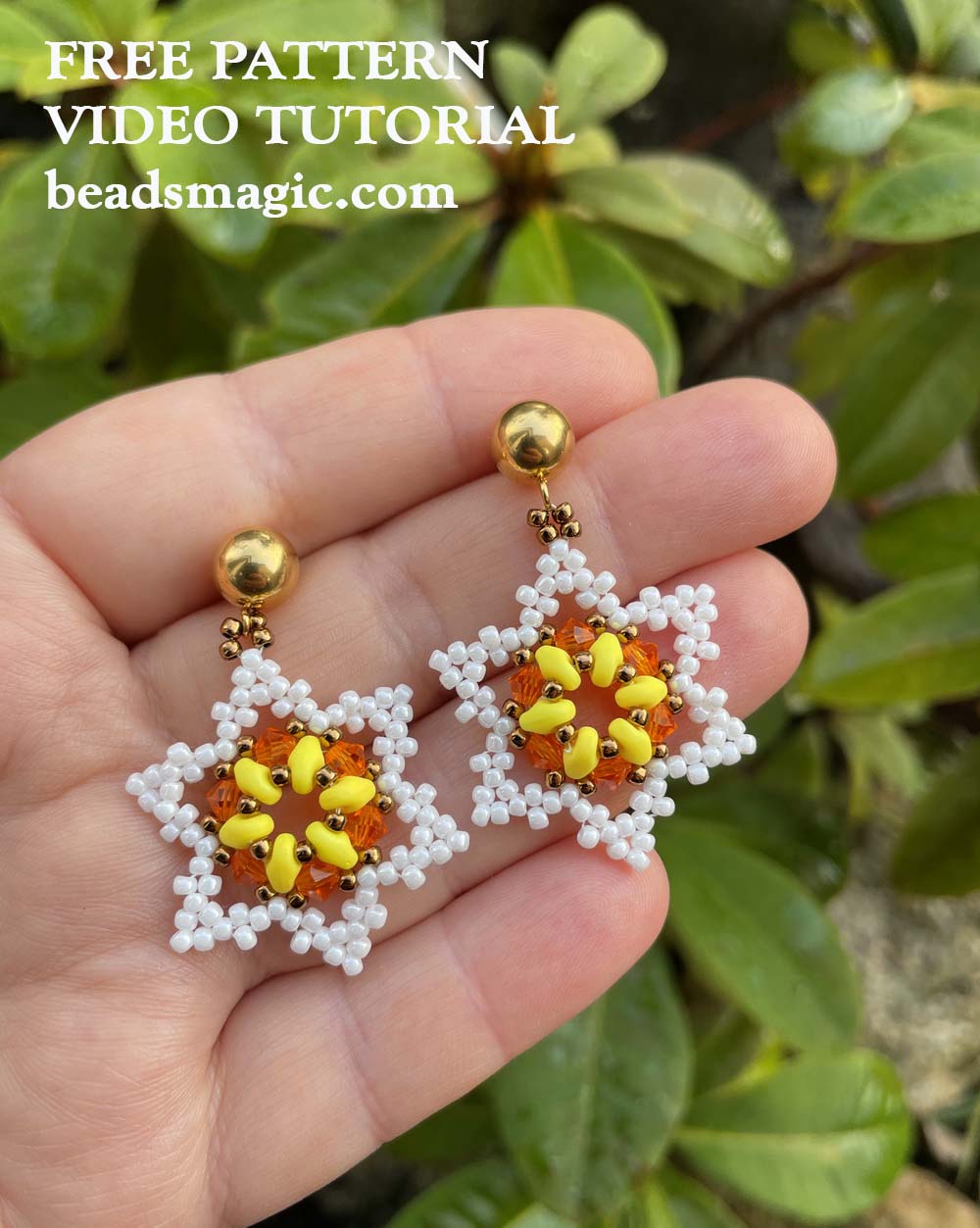 Materials you need:
seed beads Toho 11/0  2 colors – 221 and 121
bicone beads 4mm (swarovski or preciosa)
superduo beads
earrings hook
fireline or fishing line
U can download this pattern in pdf format by clicking the pdf button in the end of this post.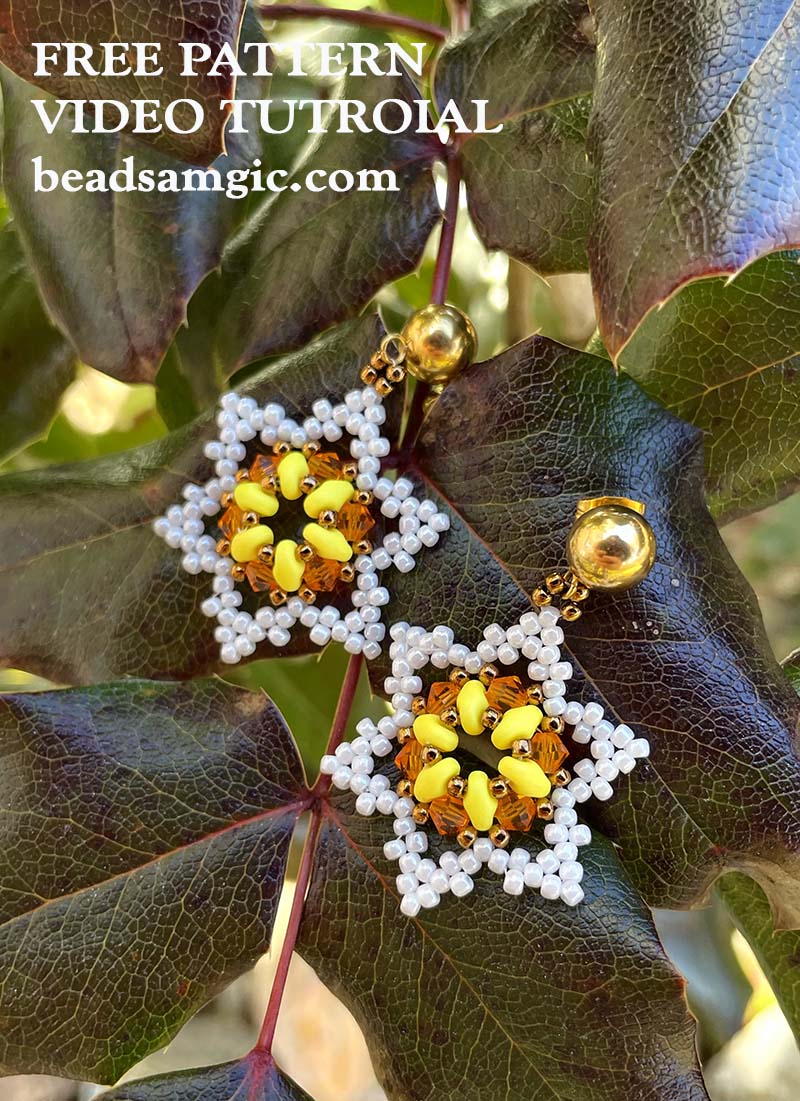 Click on the diagram to enlarge it.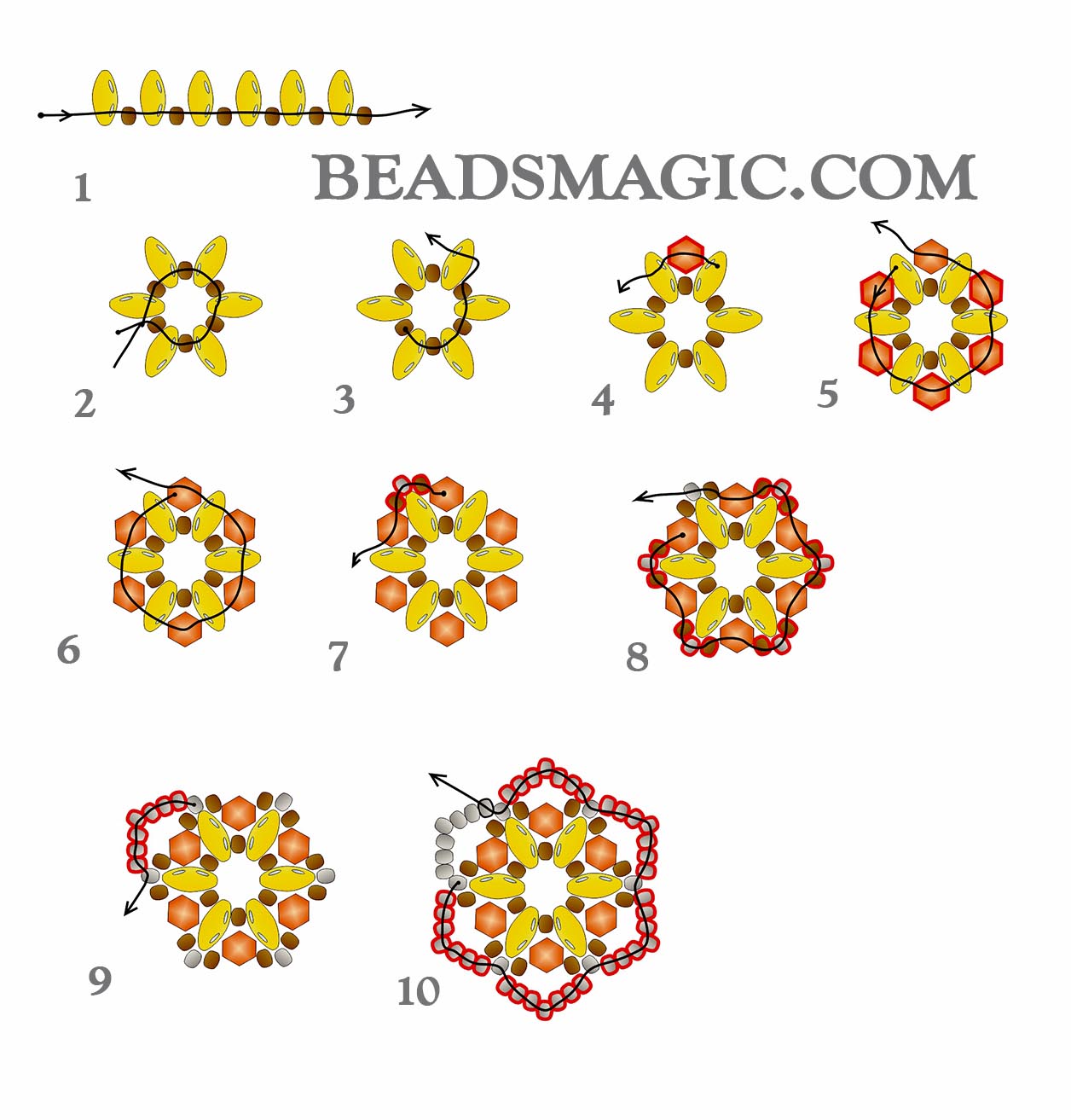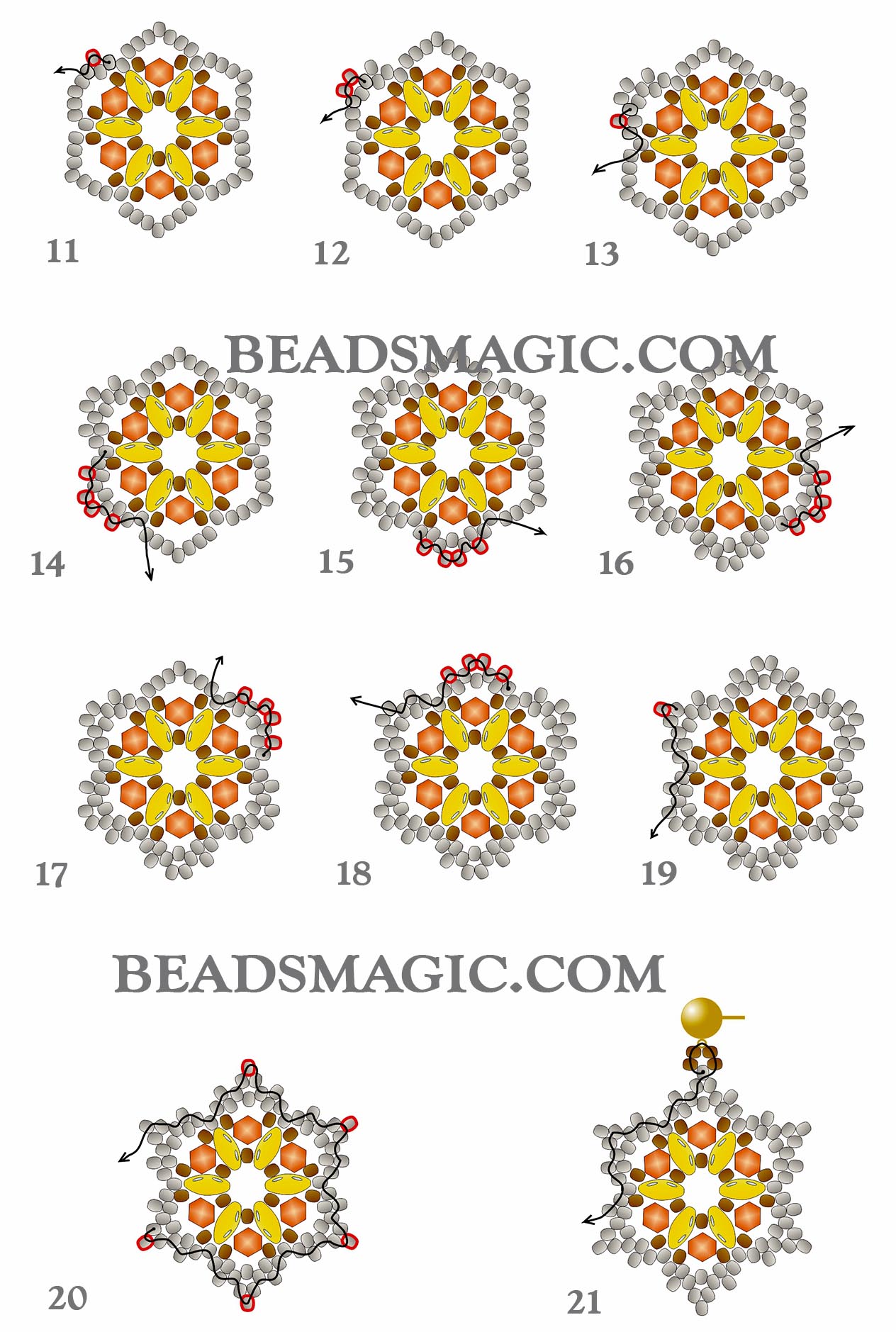 Free bead tutorial for amazing flower pendant
Free pattern for spring earrings Flora + video tutorial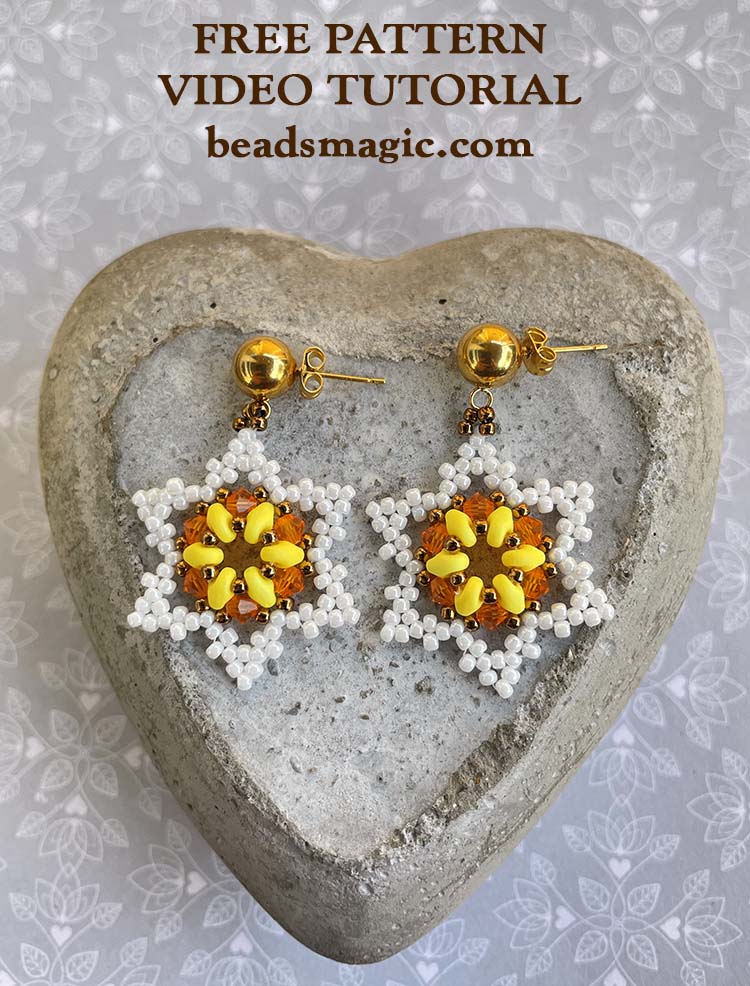 NOTE: We don't mind if you sell the projects that you make with our patterns, but please mention that you got the pattern from beadsmagic.com.
Dont forget to share your beaded jewelry in our facebook group – facebook.com/groups/beadsmagicpatterns