If you love making your own jewelry, you'll be delighted to find out that there are plenty of free bead patterns available online. A DIY pendant can be a great way to showcase your skills and creativity. Whether you're a beginner or an experienced beader, there's a beading tutorial out there for you. With step-by-step instructions, you can easily make a beaded pendant using a variety of beads, such as superduos, crescents, or round beads. By following a pendant tutorial, you'll learn new techniques and create beautiful, unique jewelry pieces that you'll be proud to wear or give as gifts. So grab your beads, our bead pattern and get ready to create a stunning beaded pendant today!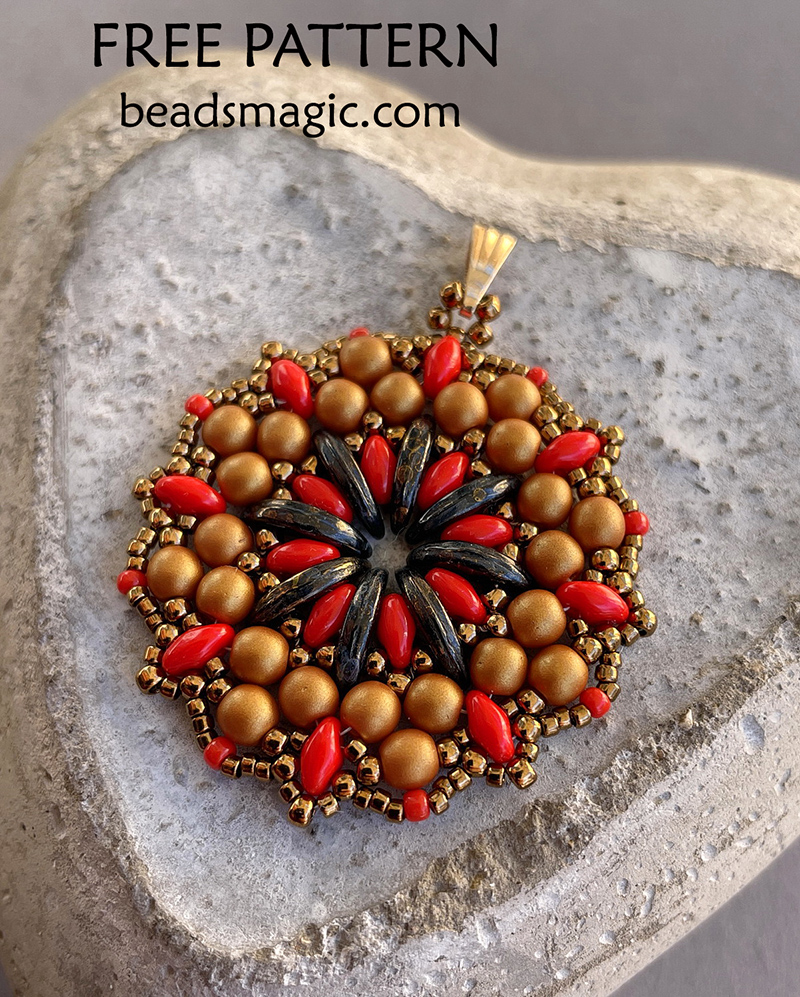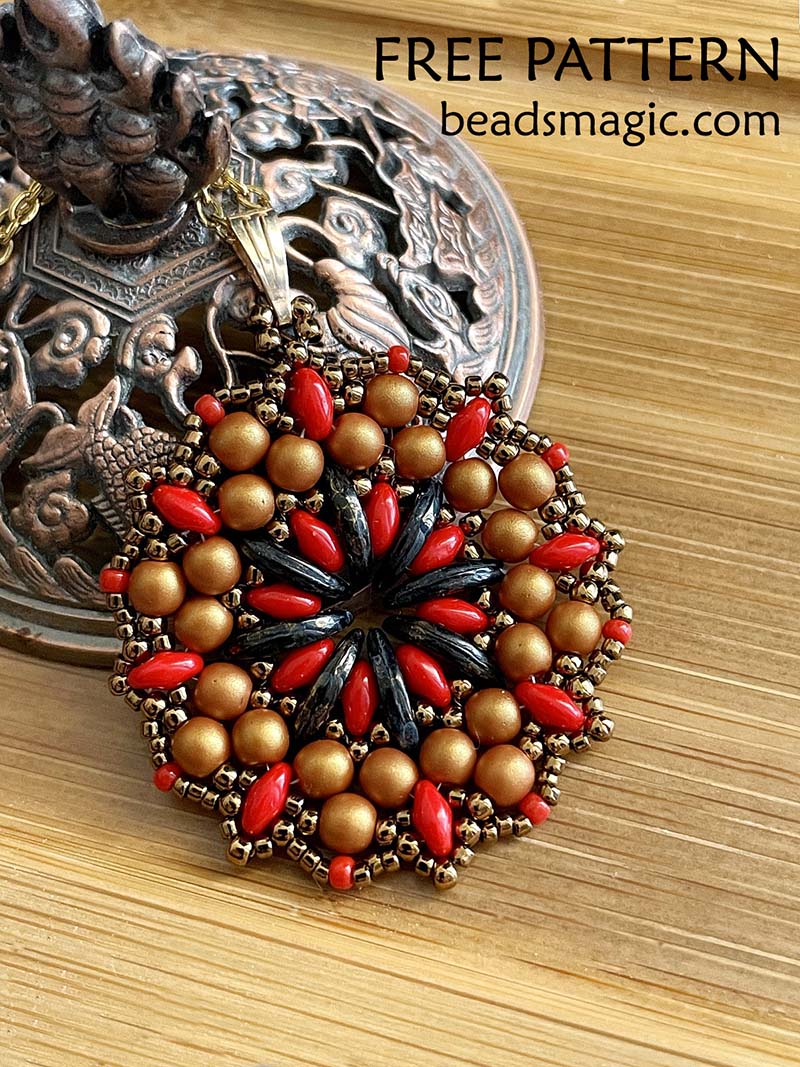 Materials you need:
superduo beads
crescent beads
round beads or pearls 4 mm
seed beads toho 11/0
seed beads toho 15/0
pendant bail
fireline – 0,12
U can download this pattern in pdf format by clicking the pdf button in the end of this post.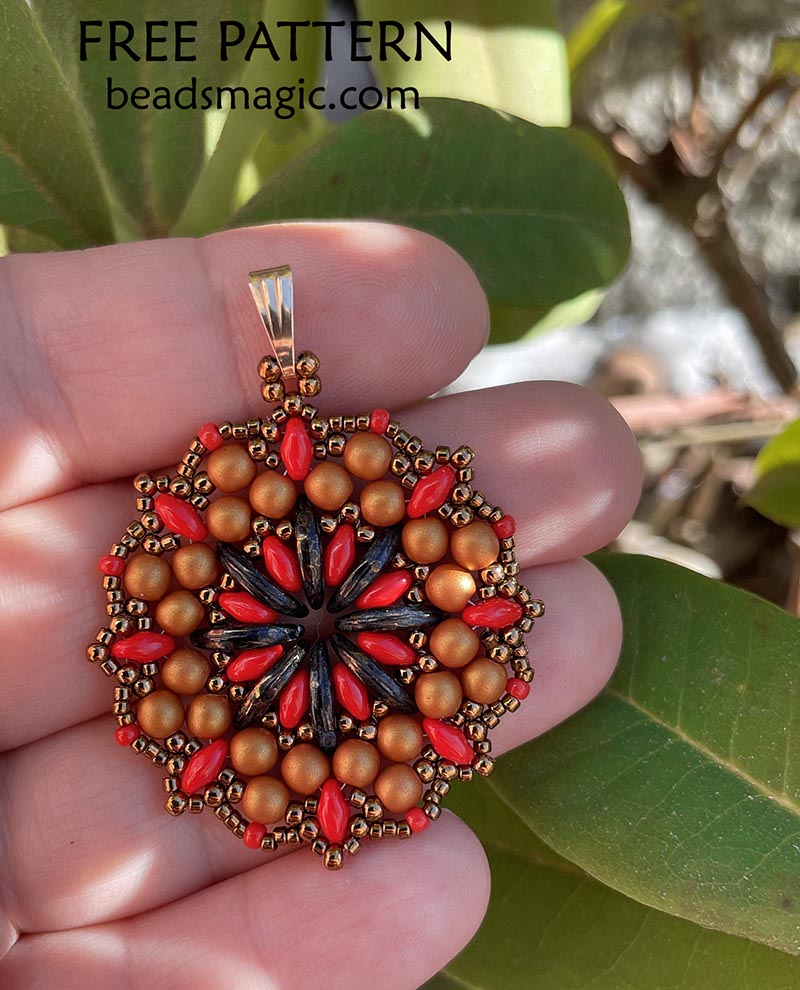 Click on the diagram to enlarge it.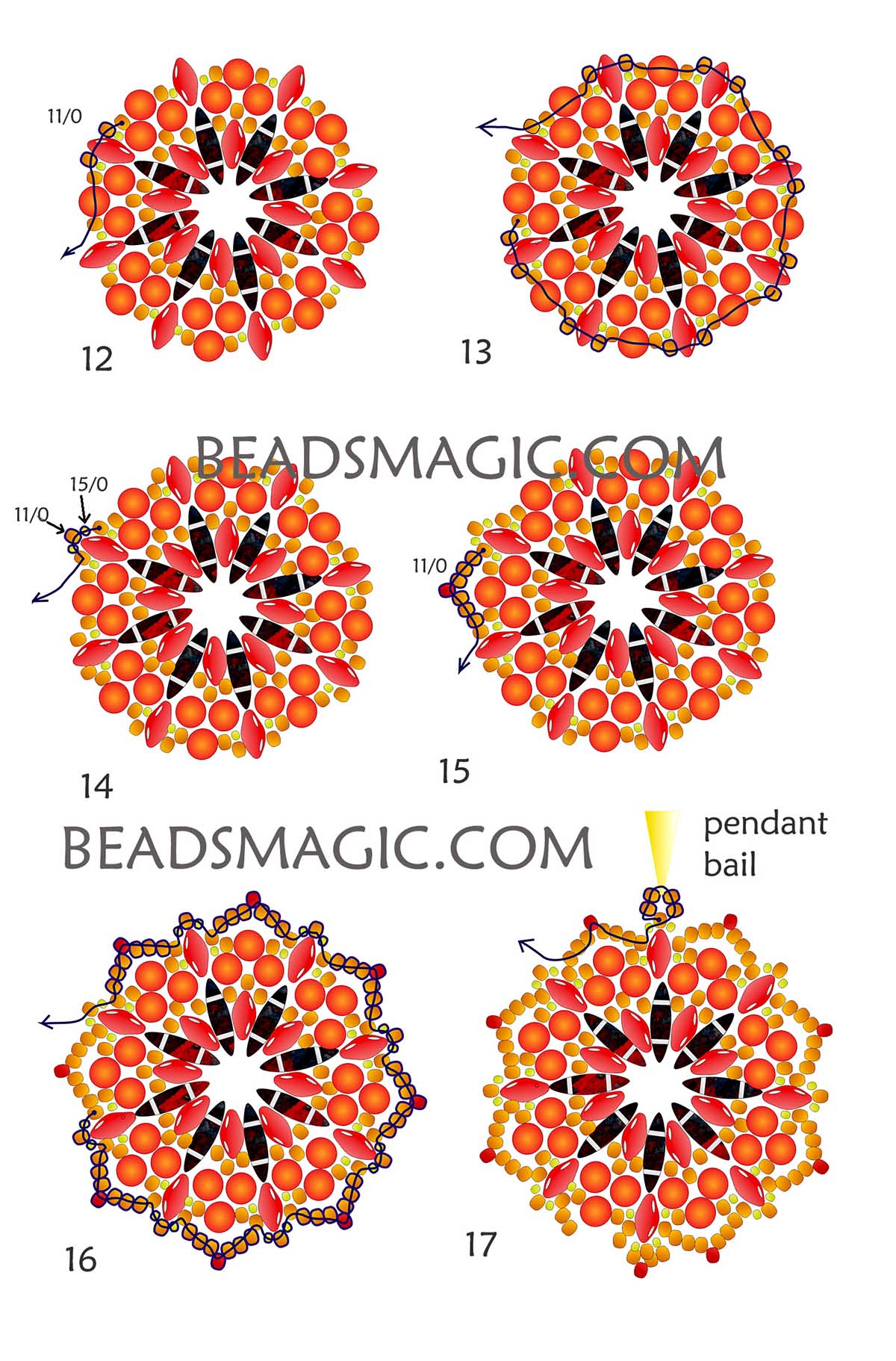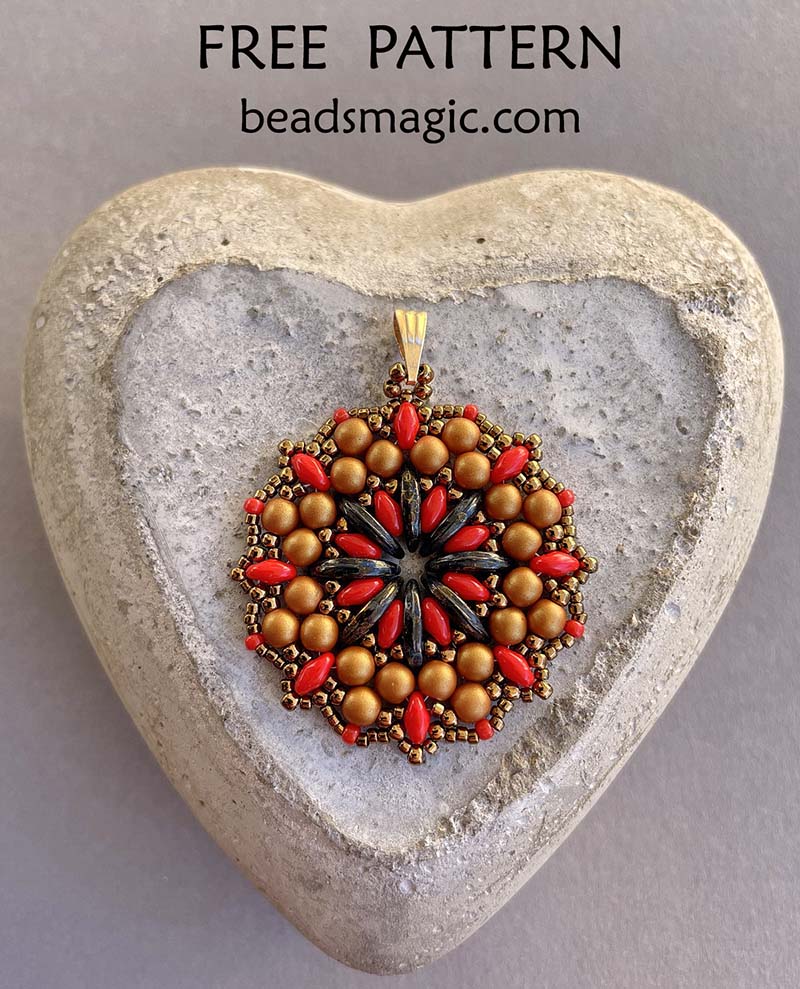 NOTE: We don't mind if you sell the projects that you make with our patterns, but please mention that you got the pattern from beadsmagic.com.
Dont forget to share your beaded jewelry in our facebook group – facebook.com/groups/beadsmagicpatterns