Today, I want to share a fabulous and free beading pattern for creating stunning beaded earrings. These earrings, made with seed beads and miyuki half tila beads, are sure to add a touch of elegance to any outfit. Our detailed step-by-step instructions and bead pattern will guide you through the process, ensuring your DIY earrings turn out beautifully. With our collection of free beading patterns, the possibilities are endless. Explore various designs and styles to create your own unique pieces. From drop earrings to intricate beadwork, let your imagination run wild as you unleash your creativity. So why settle for store-bought accessories when you can make your own? Get started with DIY jewelry making today and experience the joy of crafting personalized beaded earrings. Download our free beading tutorials, grab your supplies, and embark on a creative journey like no other. Happy beading!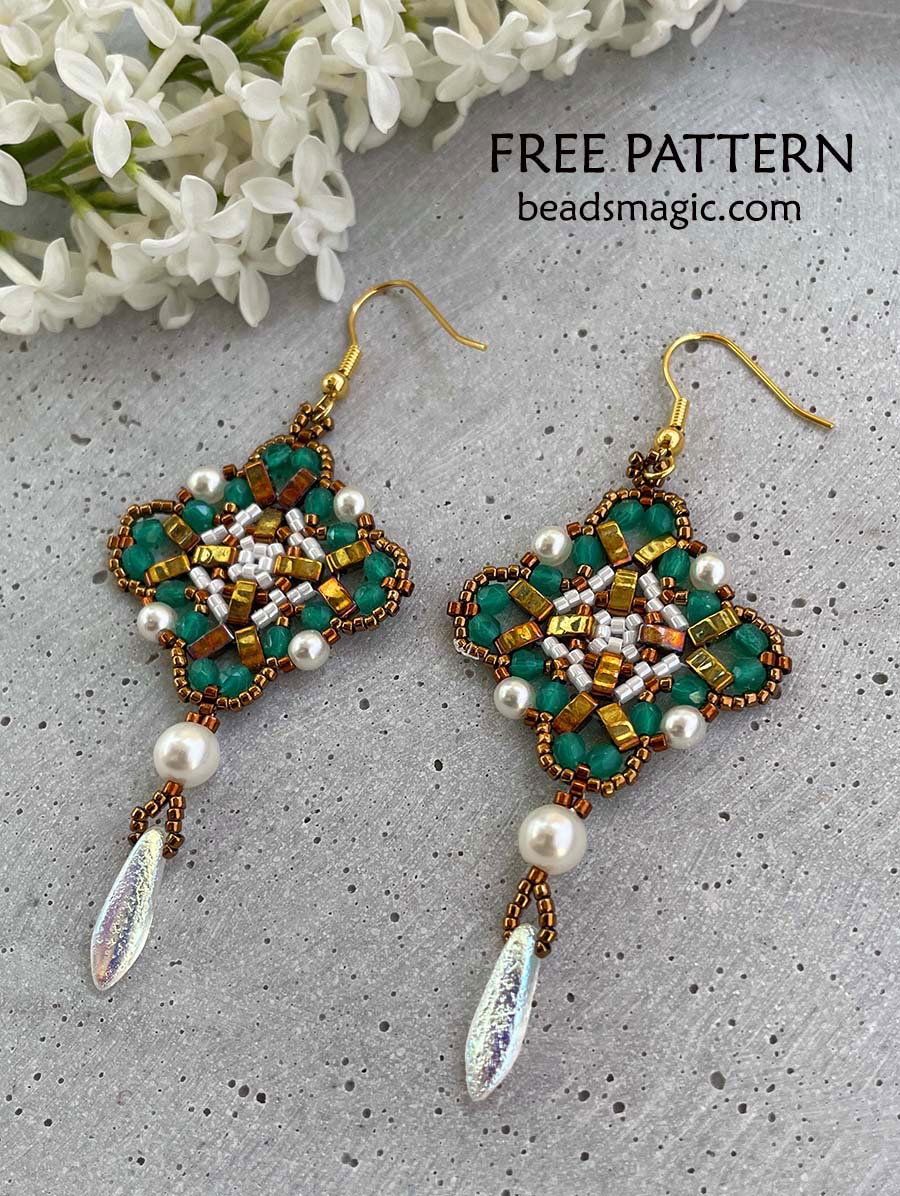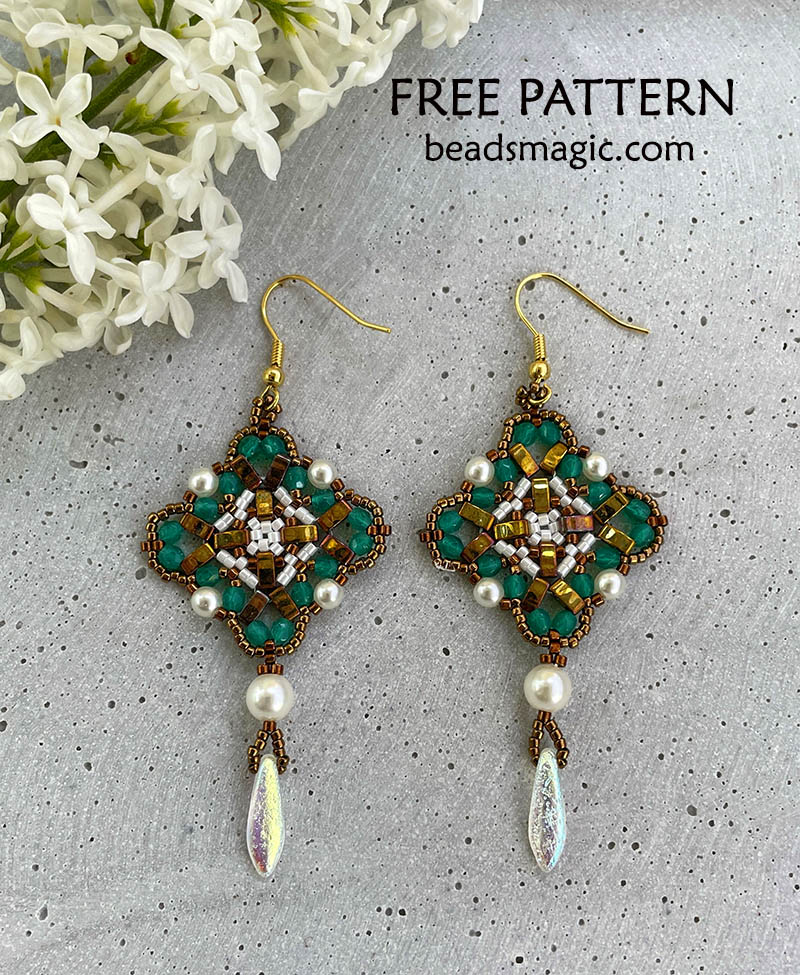 Materials:
Miyuki Delica seed beads 11/0
Toho round seed beads 15/0
Miyuki Half Tila beads
Fire Polished Beads 3 mm
Rund pearls 4 mm and 6 mm
Dagger beads or drop beads
Earrings hooks
Fireline
U can download this pattern in pdf format by clicking the pdf button in the end of this post.
Click on the diagram to enlarge it.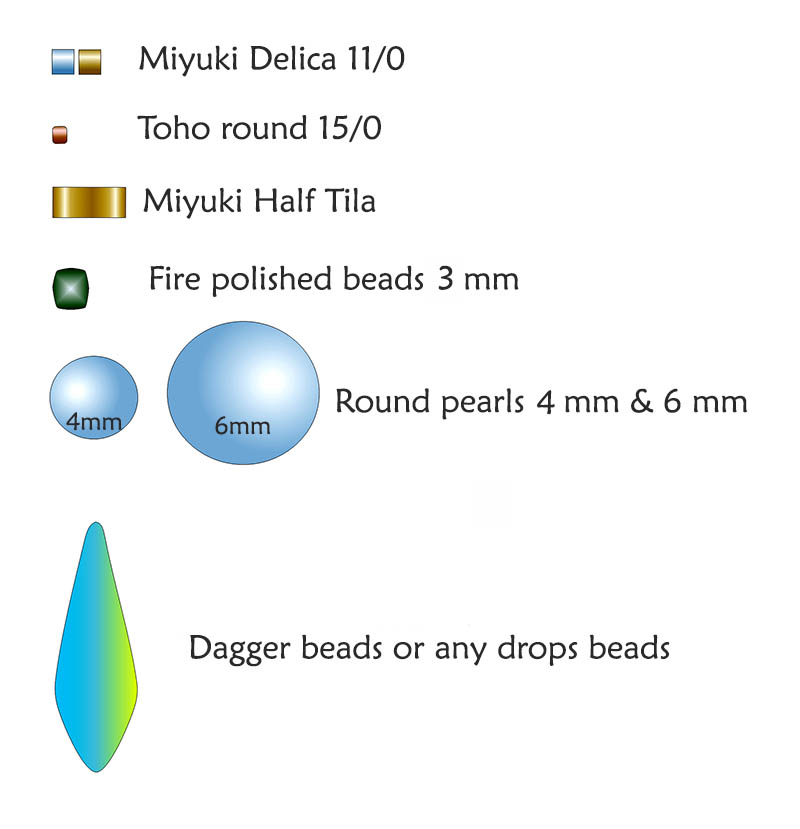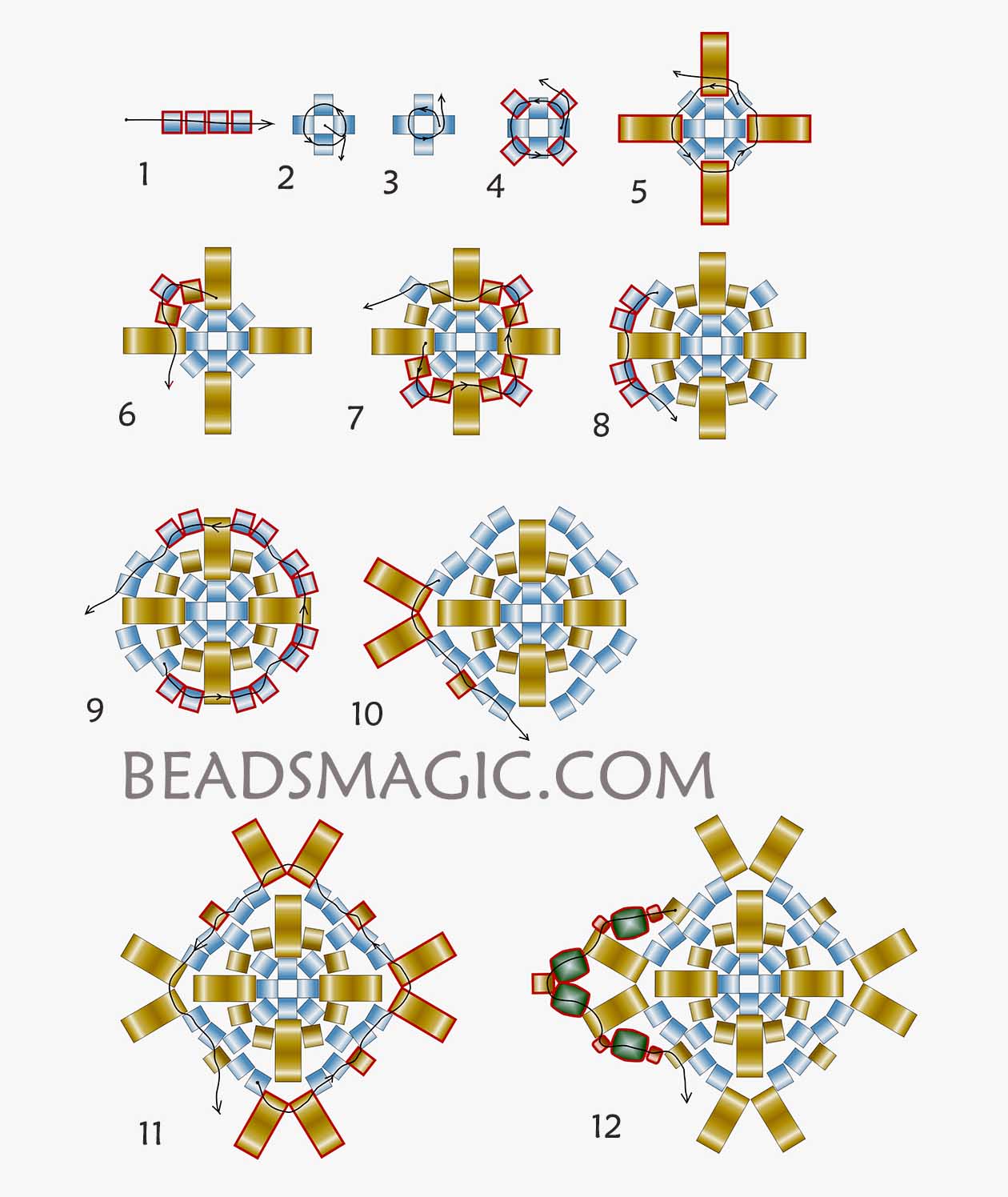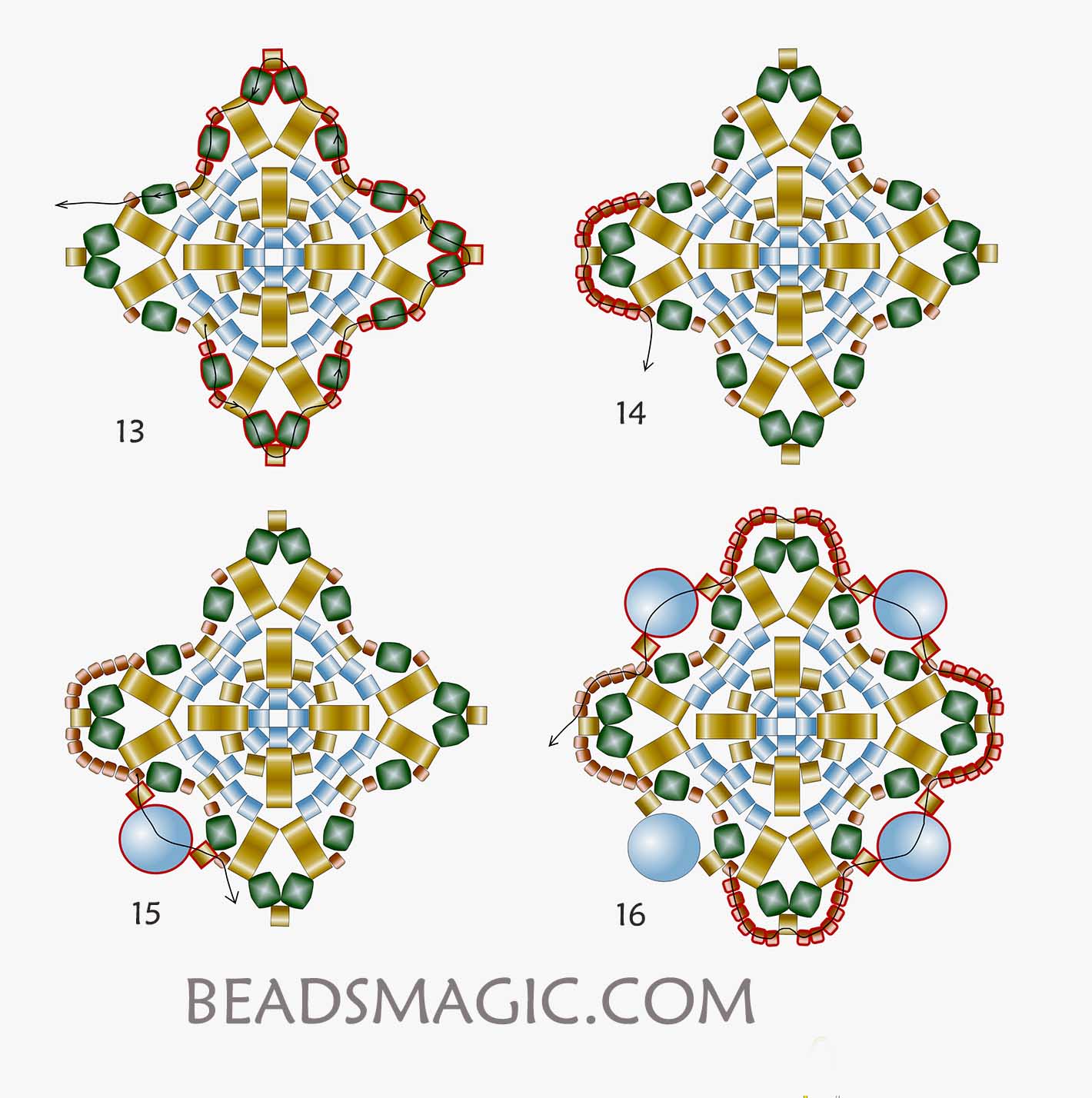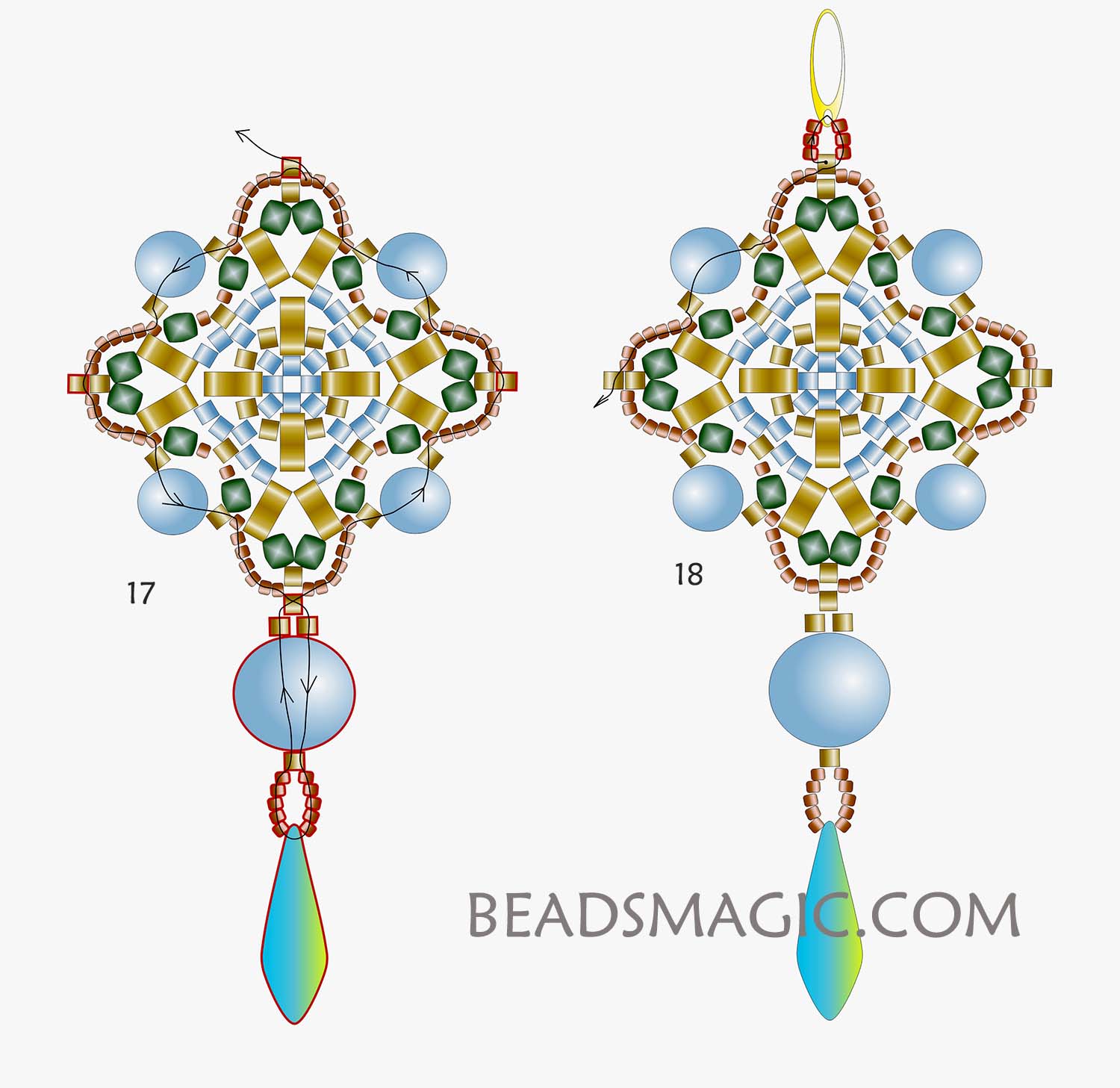 NOTE: We don't mind if you sell the projects that you make with our patterns, but please mention that you got the pattern from beadsmagic.com.
Dont forget to share your beaded jewelry in our facebook group – facebook.com/groups/beadsmagicpatterns