Tutorial for amazing embroidered pendant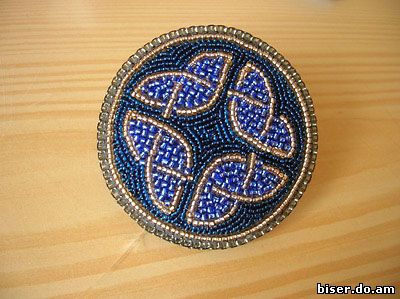 U need:
Thick fabric
Thread
Needle for seed beads
Pins
Paper
Seed beads
Scissors
Marker and chalk
Pencil
Compasses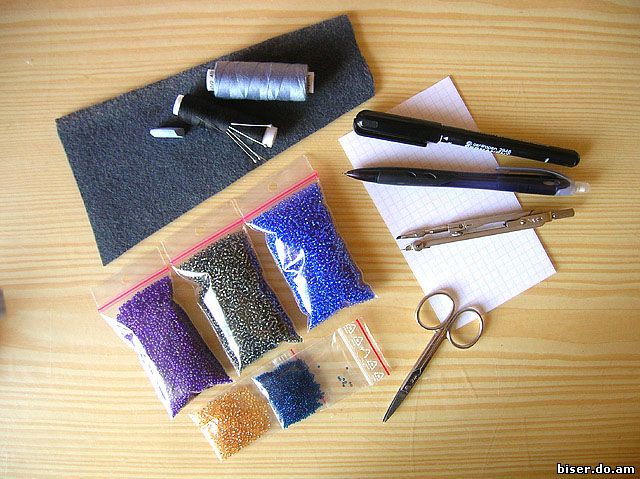 Draw with a compasses 2 circles 5,5 cm in diameter and  then ur pattern inside circle. Cut templates.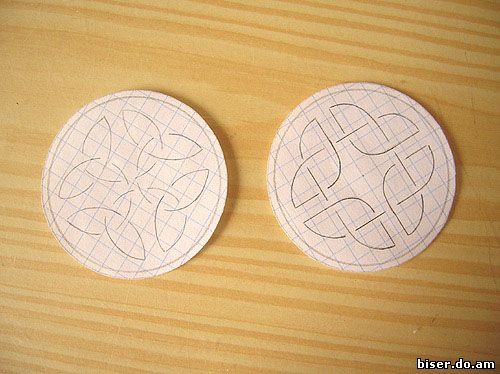 Put template on the fabrick, pin it, outline it with a marker or a chalk and cut.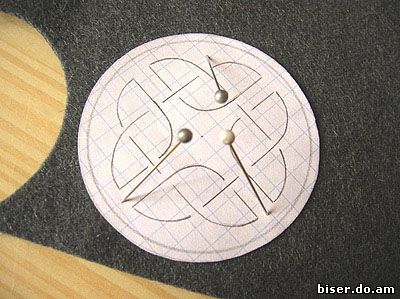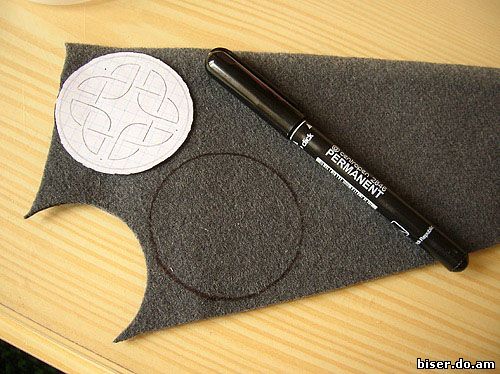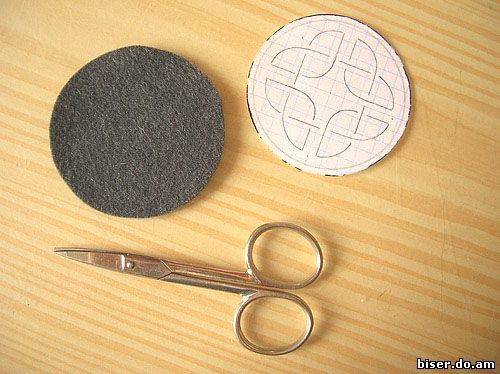 Baste tamplate to fabric and embroider the pattern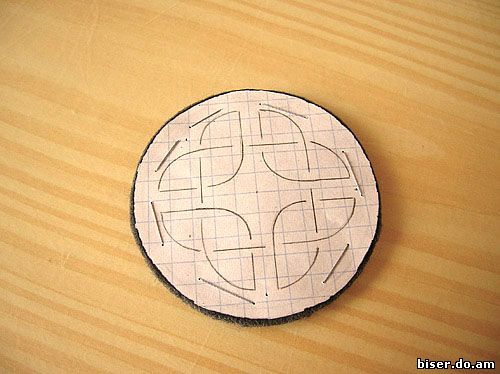 U have to embroider very tightly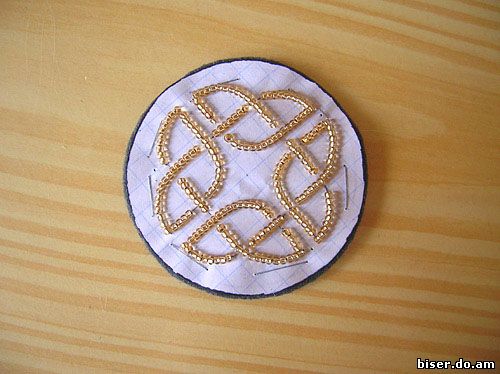 Take off the paper when u finish embroidering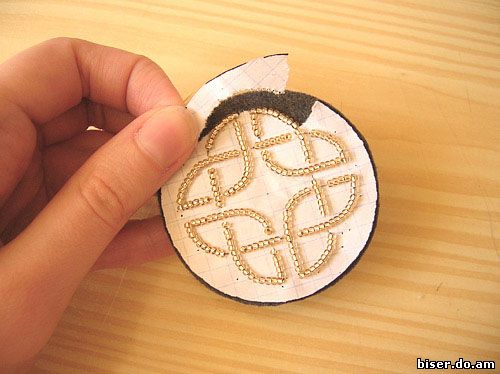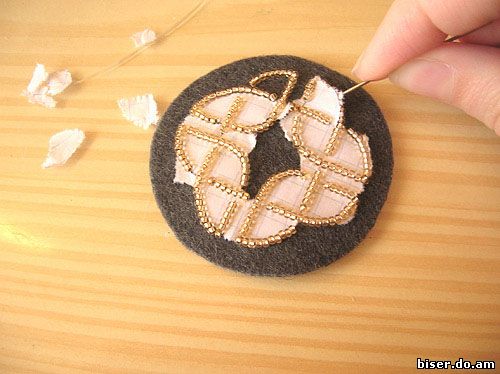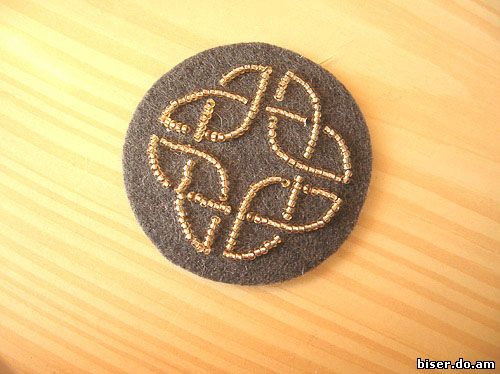 Pass through all lines to fix the pattern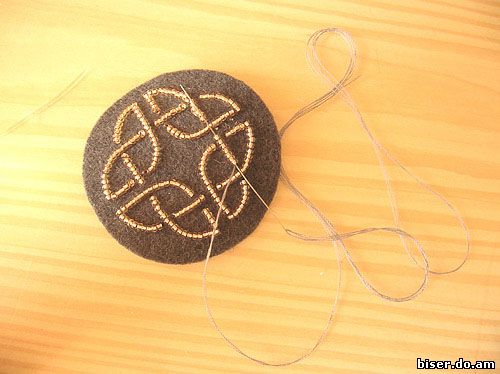 Step back 2-3 mm from the border and mark a circle inside of our embroidery. Embroider border of the pattern.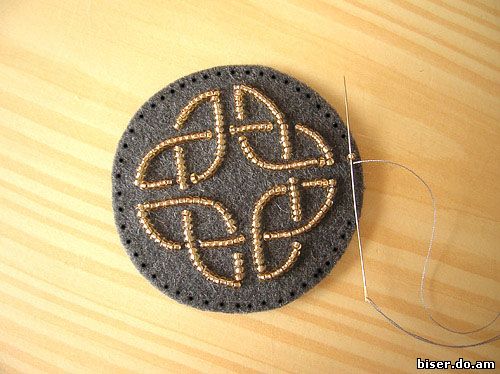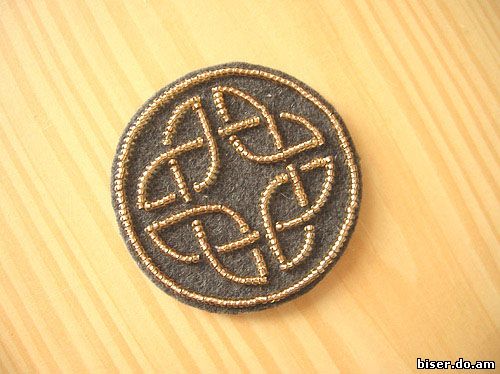 Embroider all pattern.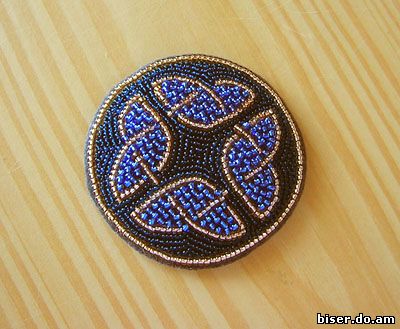 Make two sides of the pendant in this way.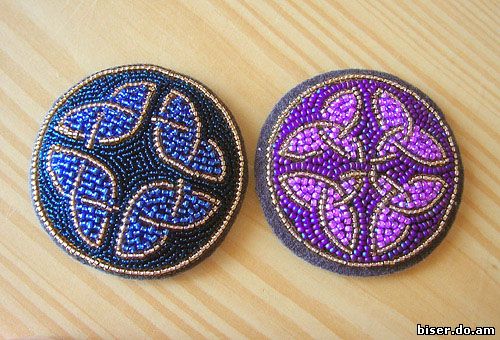 Dress a border of the pendant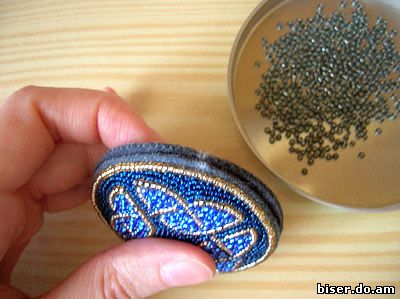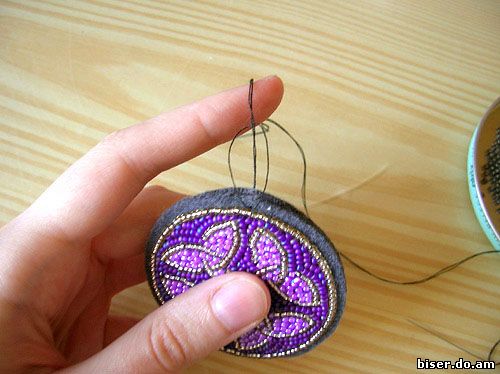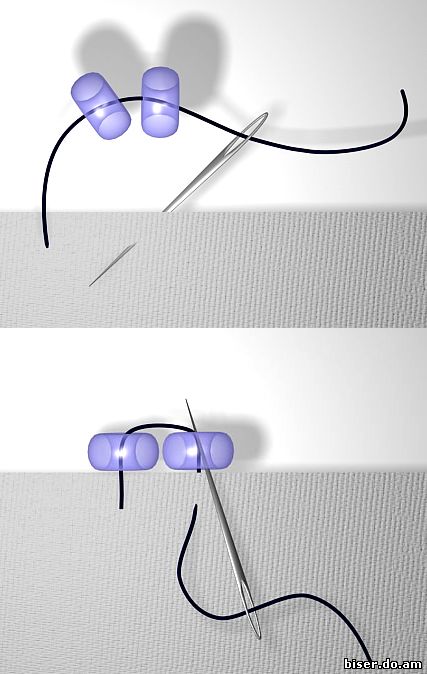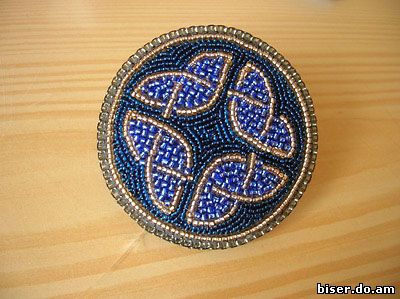 Make a loop. First row consist 8 beads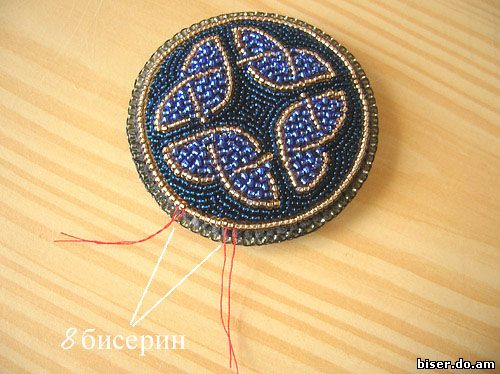 Wave a loop 3 sm length by mosaic stitch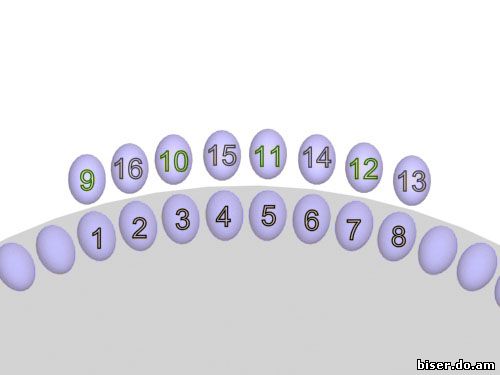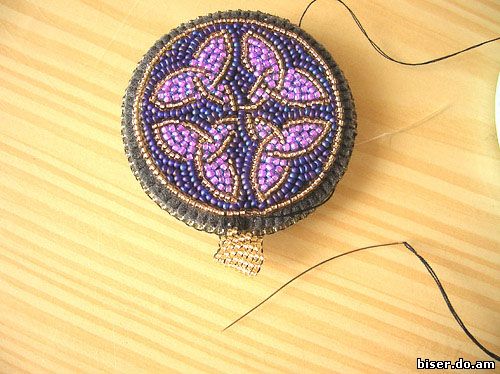 Back side of  the loop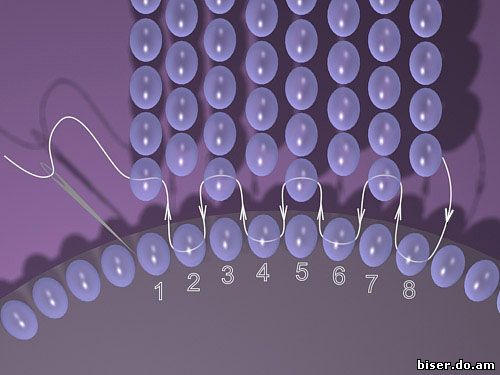 Here is our pendant!