Free beading tutorial for earrings Poinsettia – Christmas flower.
The shape of the poinsettia flower and leaves are sometimes thought as a symbol of the Star of Bethlehem which led the Wise Men to Jesus. The red colored leaves symbolize the blood of Christ. The white leaves represent his purity.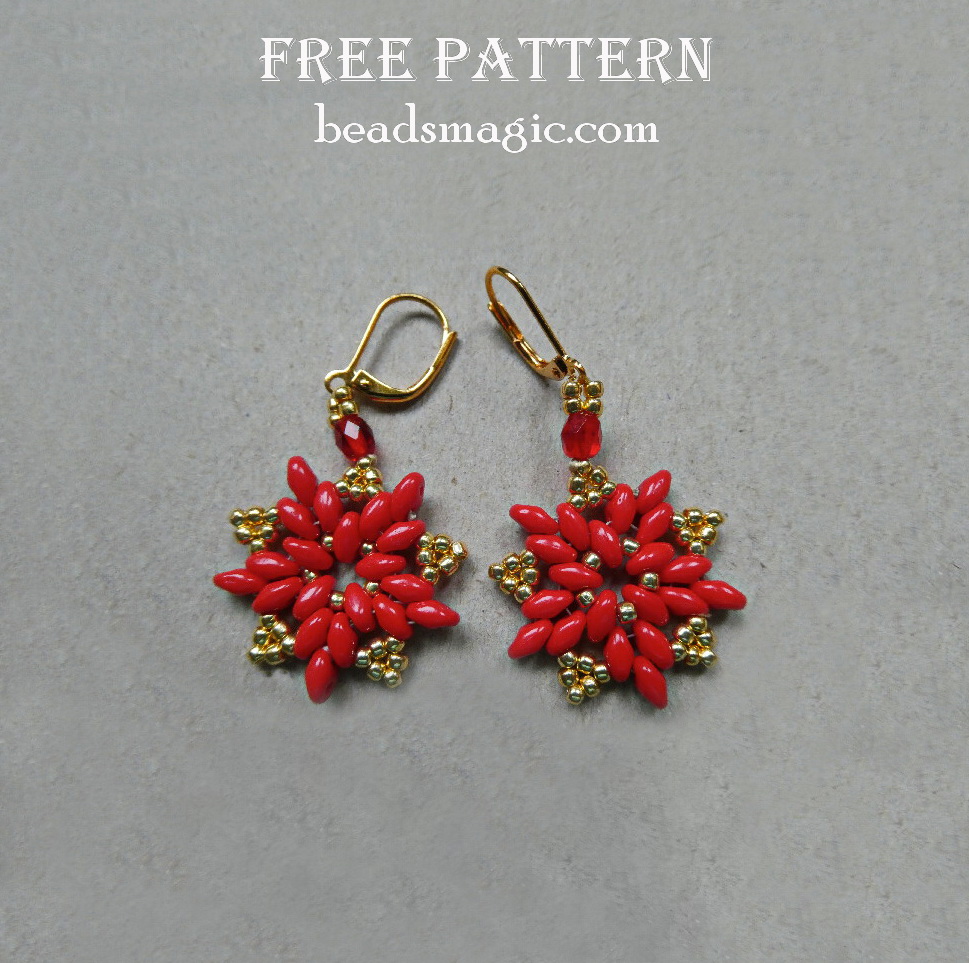 Free beading pattern for beautiful Snowflake. You can use it like ornament or like pendant.