New free tutorial for earrings Dulce is here! This beaded earrings pattern is very easy to use and it takes only 30 minutes to make these amamzing earrings. You need only bicones Preciosa (or Swarovski), superduo and seed beads Toho. This bead pattern can use even beginners! There are a lot of colors combinations for this seed beads pattern. These earrings is nice variant for selling on Etsy. PDF tutorial is availible.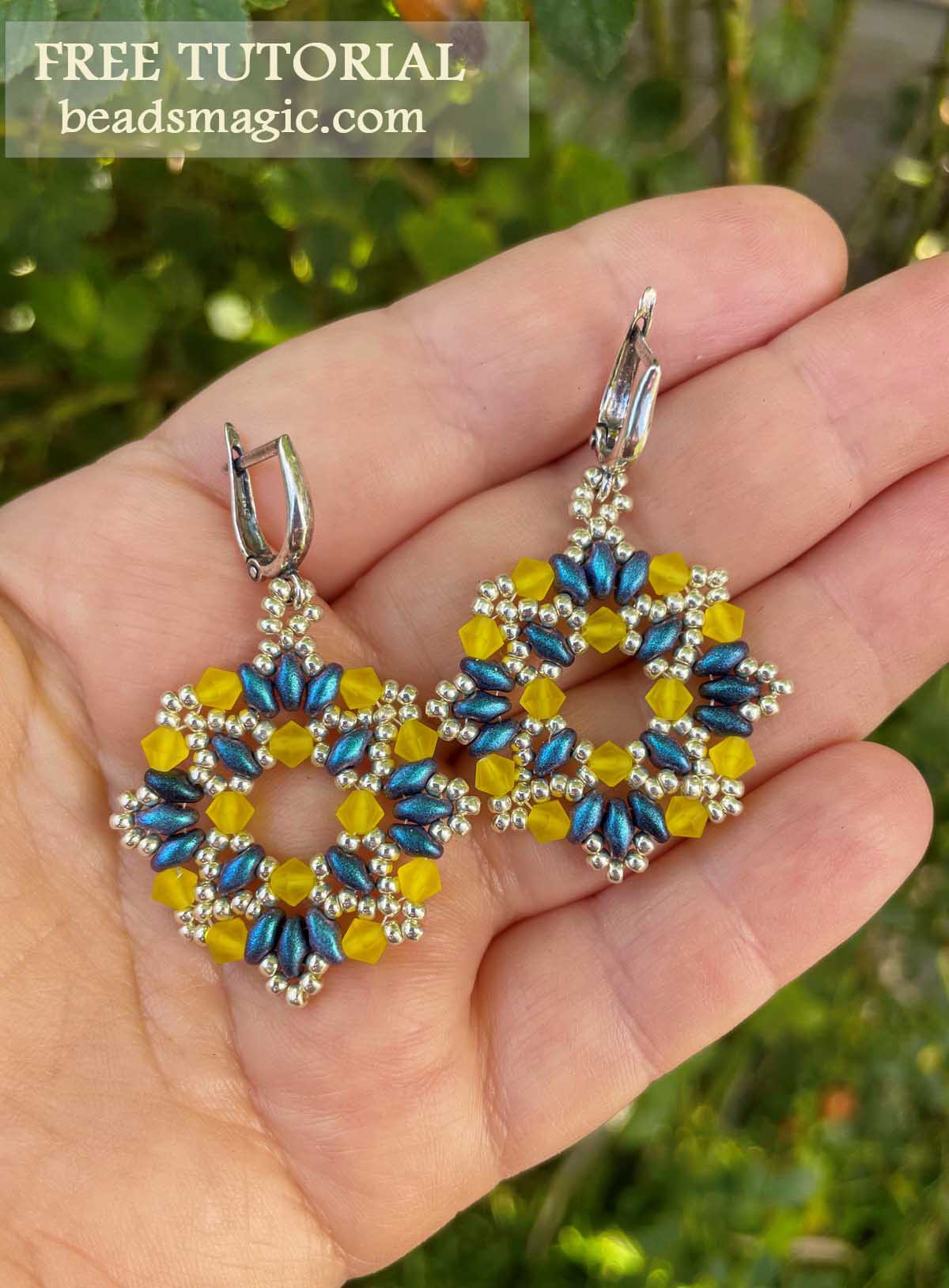 Materials u need for this seed beads tutorial:
Superduo 5×2,5 mm (metallic blue suede)
Bicones Preciosa 4 mm citrine matt
Toho seed beads 11/0 Permanent Finish Galvanized Silver Toho PF558
U can download this pattern in pdf format by clicking the pdf button in the end of this post.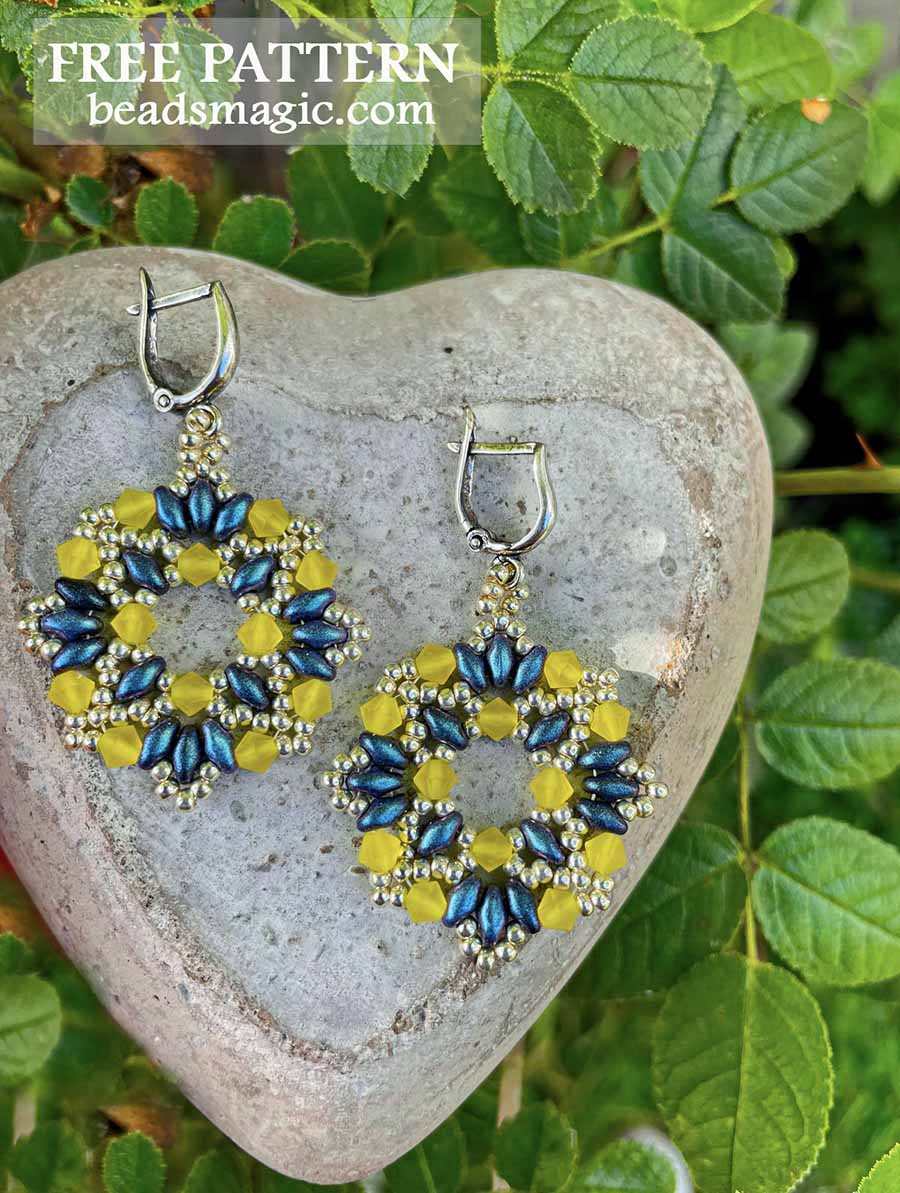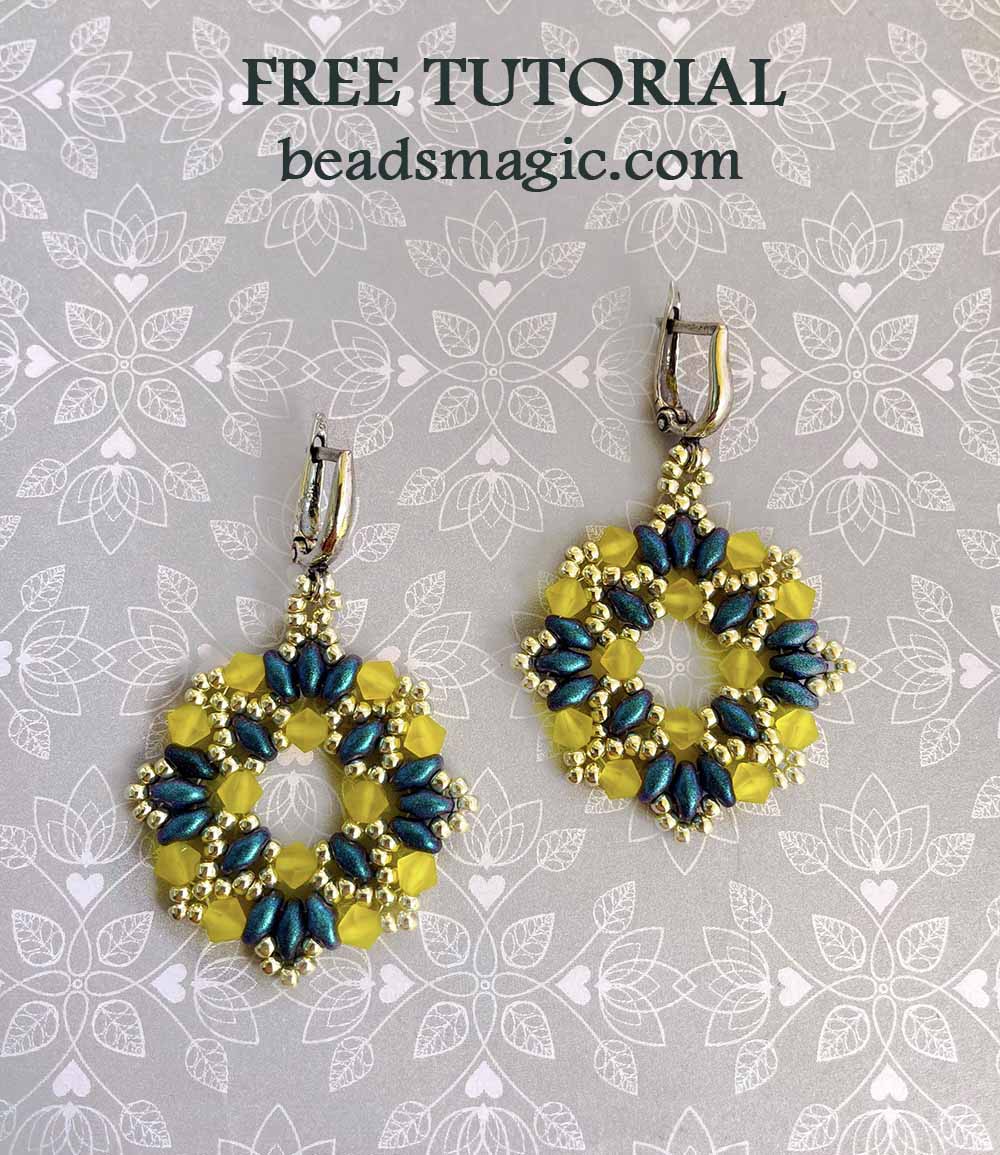 Click on the diagram to enlarge it.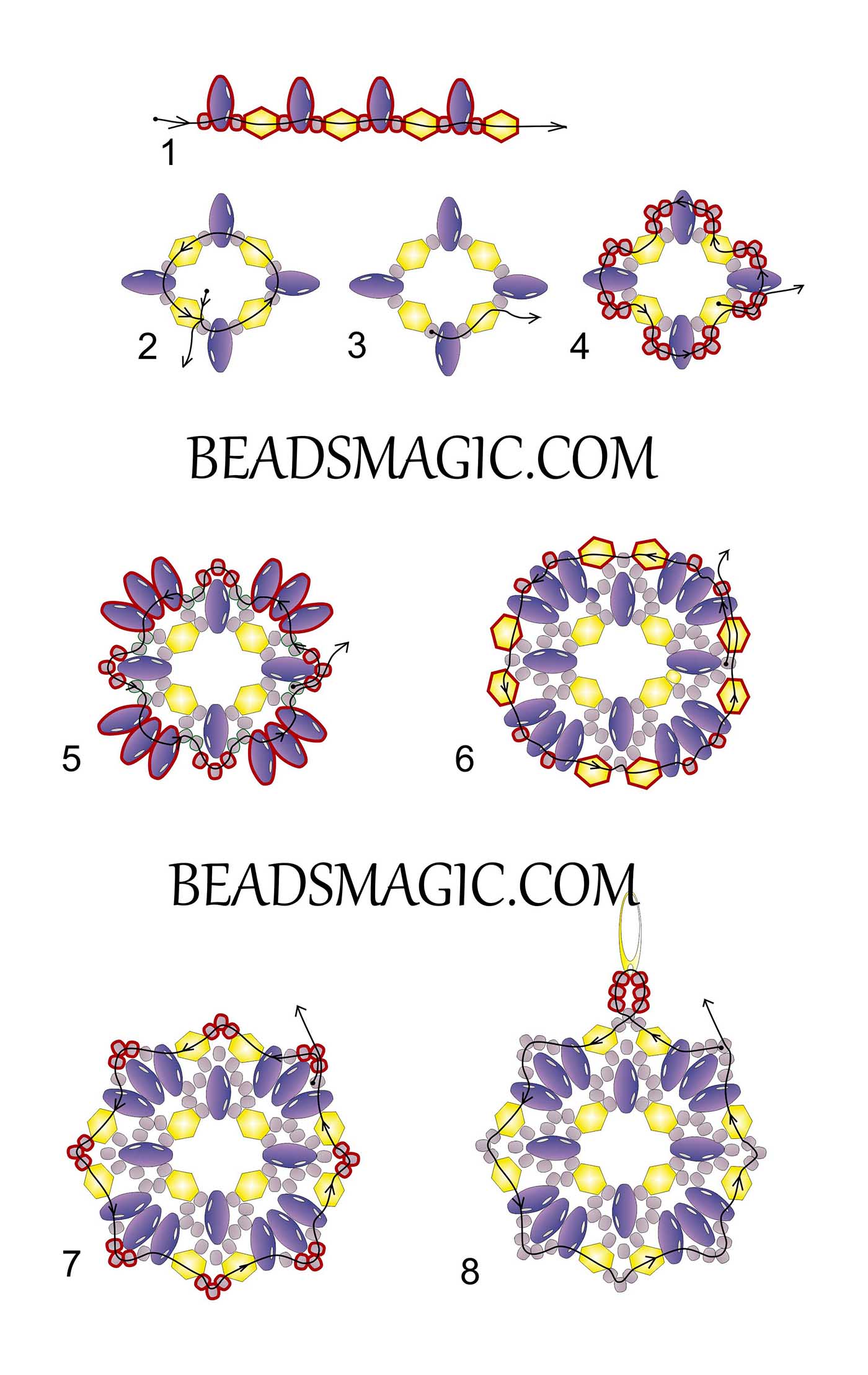 NOTE: We don't mind if you sell the projects that you make with our patterns, but please mention that you got the pattern from beadsmagic.com.
Dont forget to share your beaded jewelry in our facebook group – facebook.com/groups/beadsmagicpatterns