Free pattern for beaded necklace Snowlove is one of the best winter necklace patterns on opur website. This step by step instruction is easy to use and finished necklace looks beautiful and festive.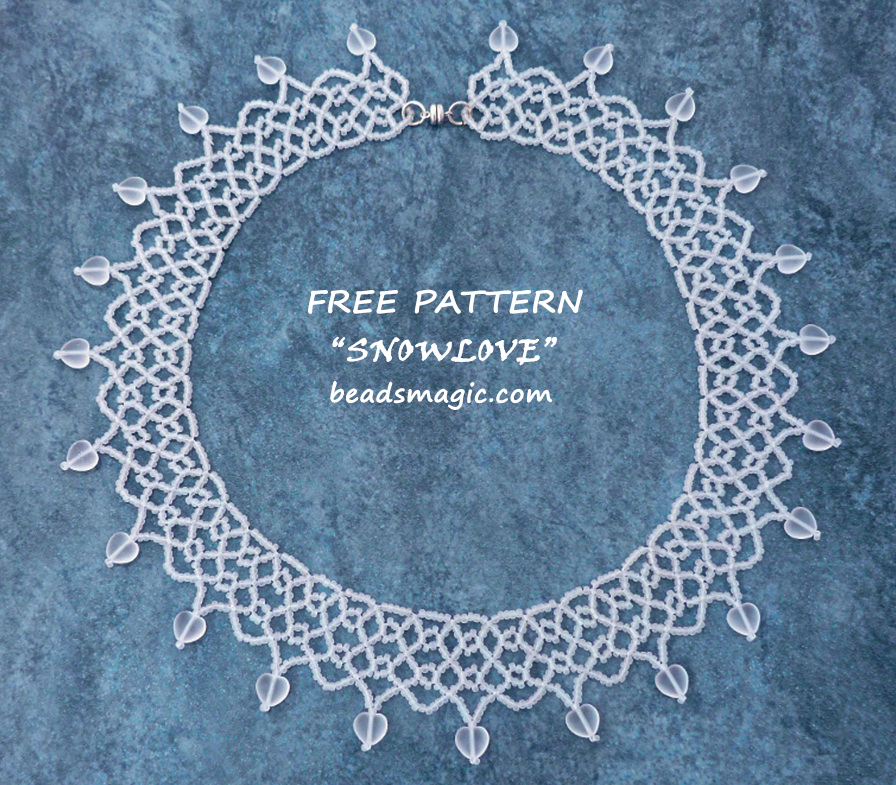 Photo by Nemeshazi Valeria
U need:
Seed beads 11/0 (for example Toho 21F; Toho PF2101; Toho 161F; Toho 777; Miyuki 1F; Miyuki 551; Miyuki 131FR)
Heart shaped beads
U can download this pattern in pdf format by clicking the pdf button in the end of this post.
Click on the diagram to enlarge it.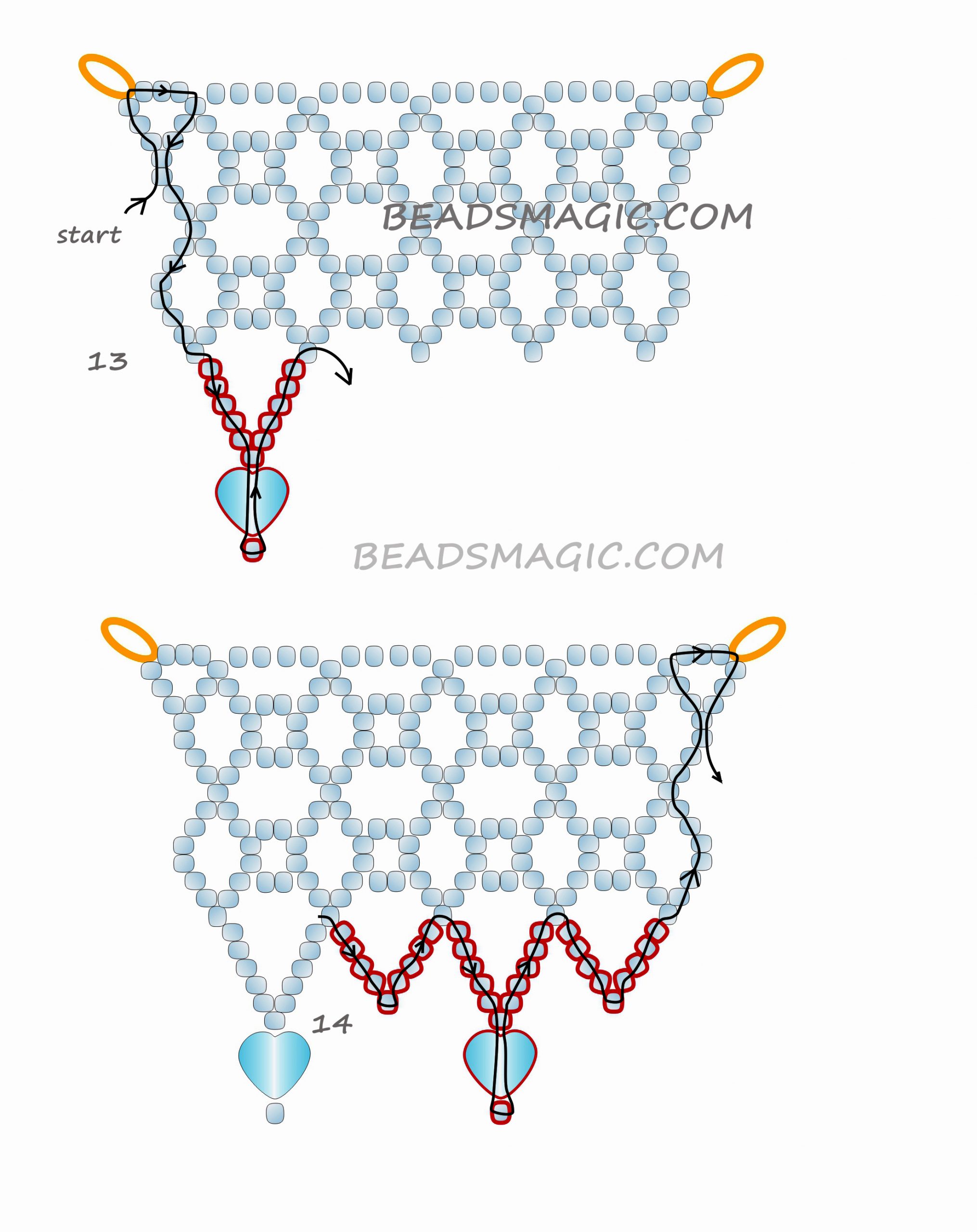 Dont forget to share your beaded jewelry in our facebook group – facebook.com/groups/beadsmagicpatterns