Free pattern for bracelet Red Hearts for st. Valentine Day. Send a touch to your loved one, wherever they are. A small bracelet that keeps you connected. Discover how to do it with our step by step tutorial.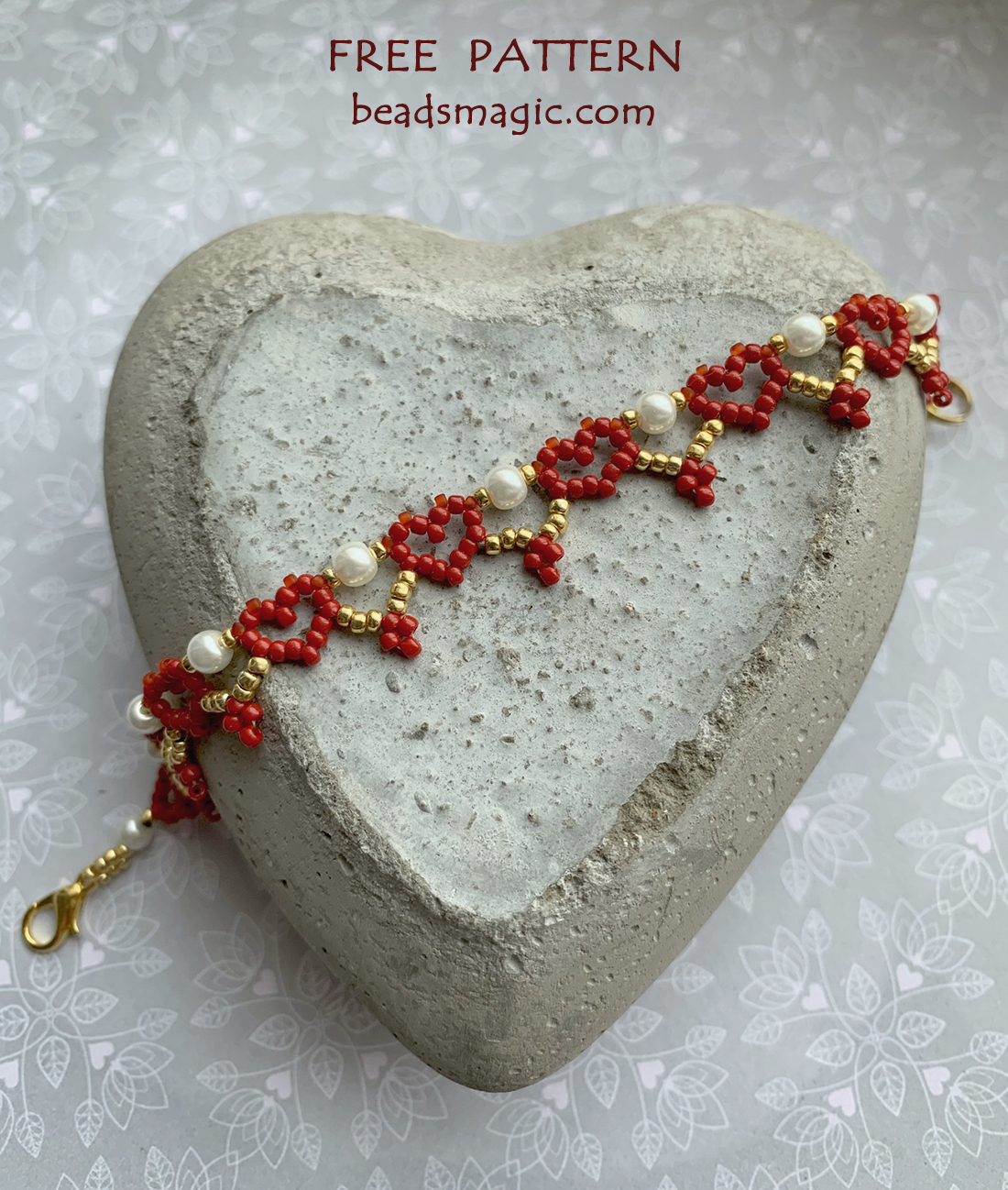 U need: seed beads toho 11/0 seed beads toho 15/0 pearls 4 mm We made a new more clear diagrams.
Click HERE to see them.
In the end of the post you can find the video tutorial. U can download this pattern in pdf format by clicking the pdf button in the end of this post.    
Click on the picture to enlarge it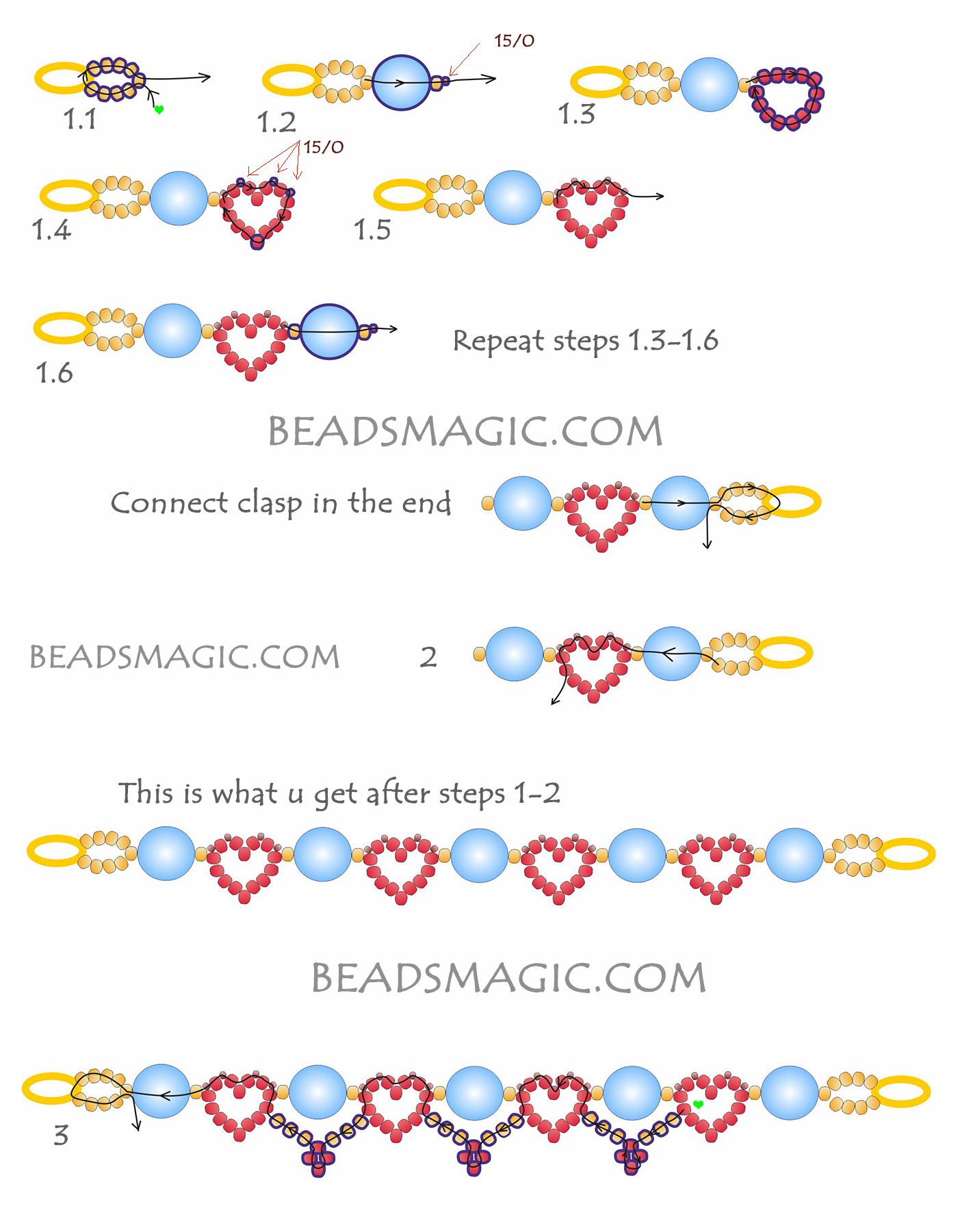 NOTE: We don't mind if you sell the projects that you make with our patterns, but please mention that you got the pattern from beadsmagic.com.
Dont forget to share your beaded jewelry in our facebook group – 
facebook.com/groups/beadsmagicpatterns