Free pattern for beaded necklace Katrina is one of the most popular bead patterns on our website. Nothing surprising! This seed beads necklace looks beautiful but it is  easy to make. You need only seed beads and bugle beads. This beaded necklace is made using basic netting stitch  Bead netting is quite easy stitch so if you are bead beginner dont be afraid to use it. We hope you will enjoy our free step-by-step beading instructions on how to create this beautiful seed beads necklace. We post this pattern in 2015 but decide to make more clear instructions! Pdf is avalible.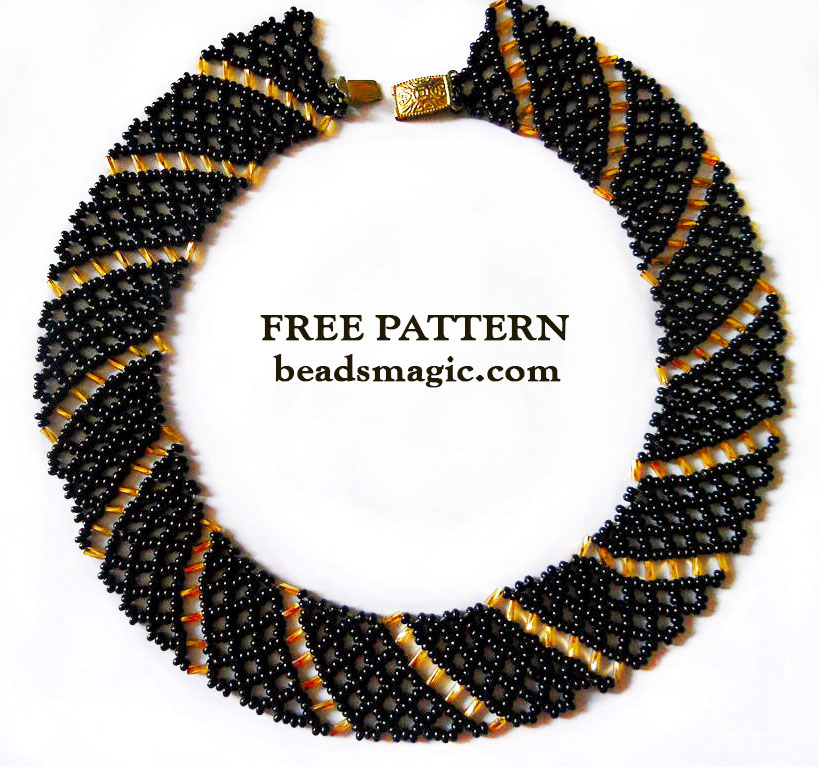 Materials:
seed bead s 11/0
bugle beads 3 mm
a clasp
soft thread for example S-lon, One-G etc
Click on the diagram to enlarge it.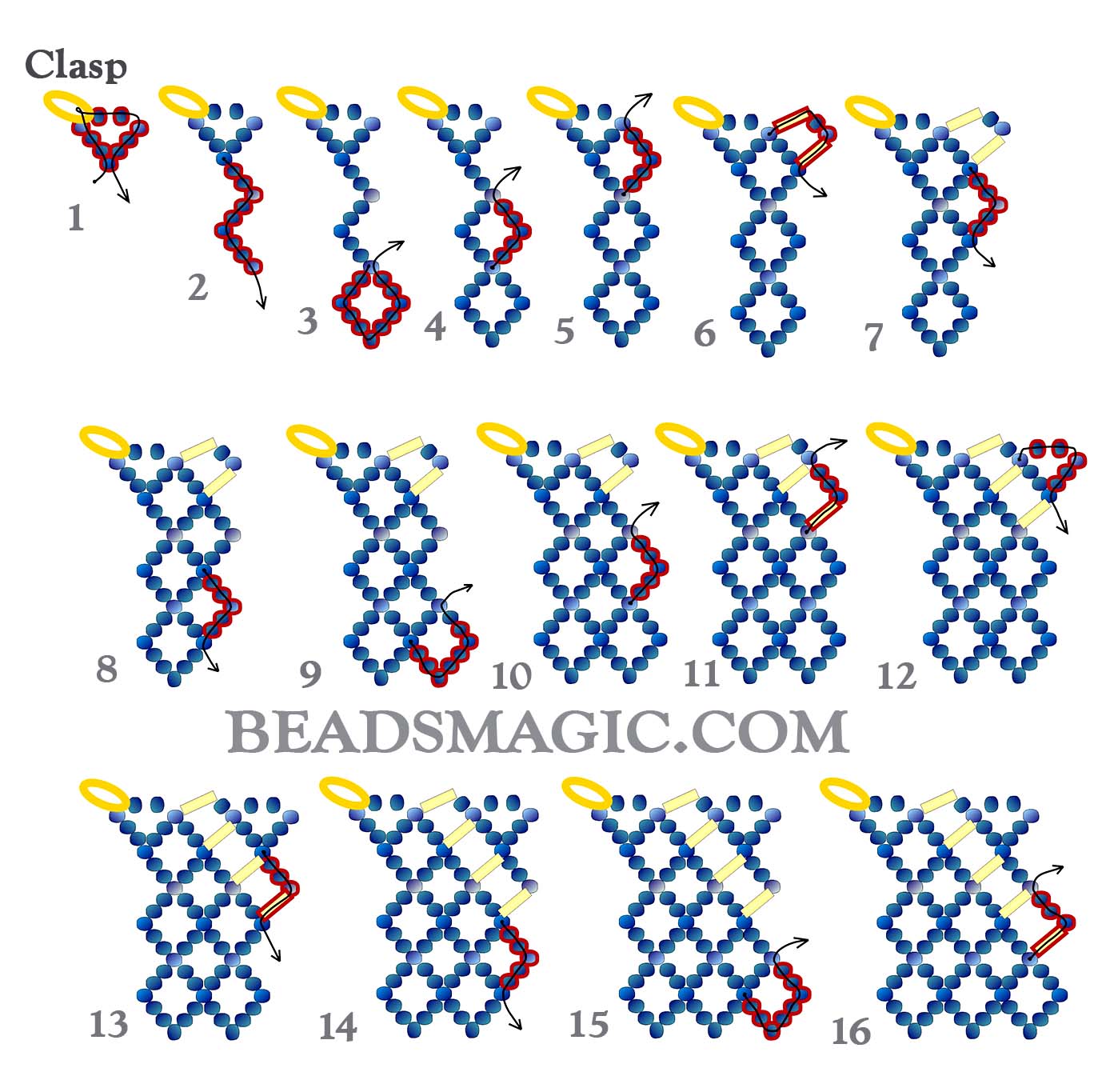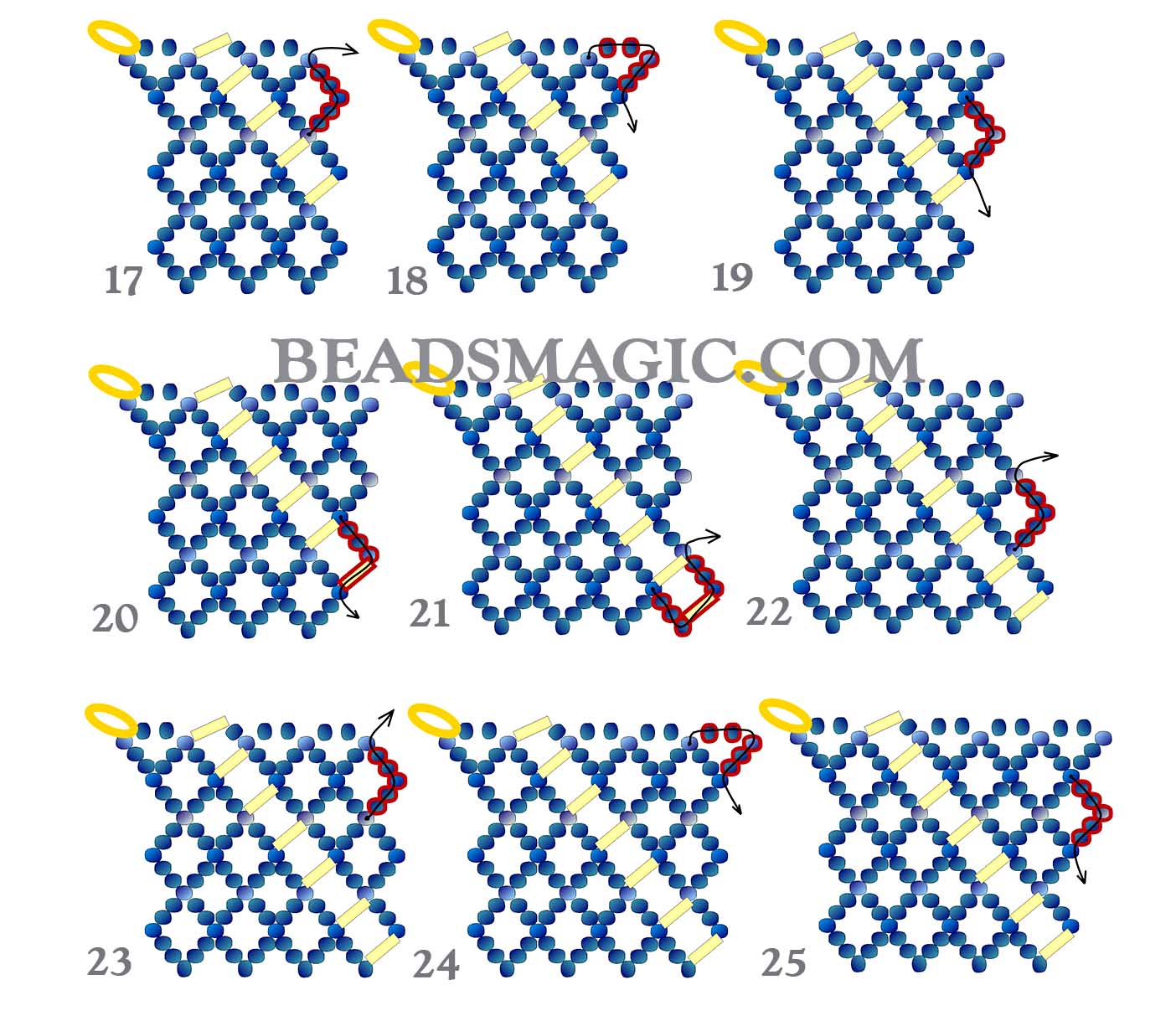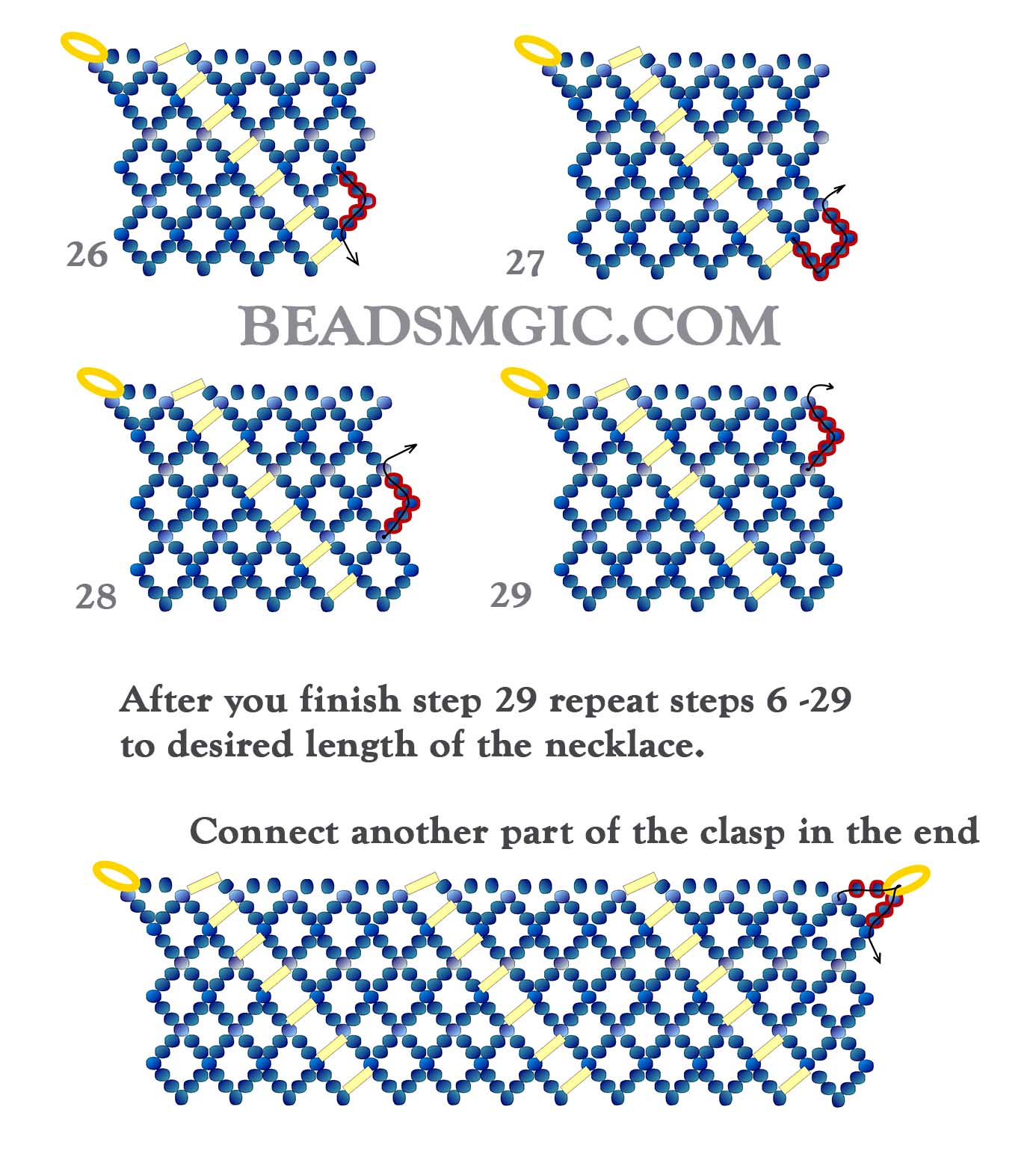 NOTE: We don't mind if you sell the projects that you make with our patterns, but please mention that you got the pattern from beadsmagic.com.
Dont forget to share your beaded jewelry in our facebook group – facebook.com/groups/beadsmagicpatterns