Today the design of the day is amazing necklace Star by  Guzel Bakeeva (guzelbakeeva.ru)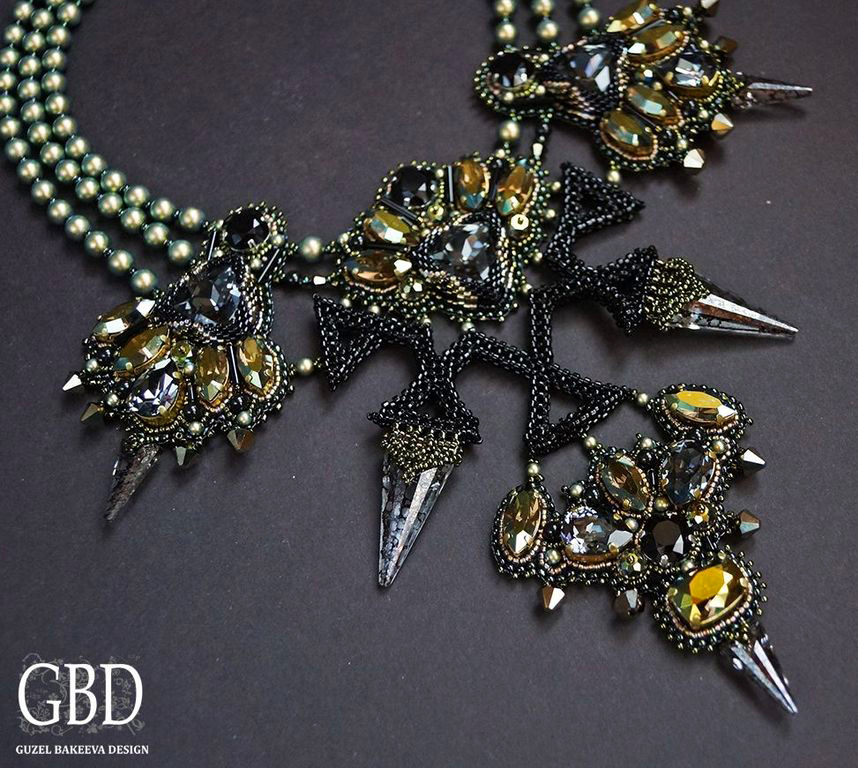 Dear friends, from today i will post design of the day every day.  I  will choose one piece of jewelry which i liked very much and think it can be worth to see.
Note that u will not get notifications about this posts on your mail (notifications about new patterns u will get as usually u did).
Today the design of the day is amazing necklace Rose by Olga Shumilova (pautin.gallery.ru)