Wonderful Fragmented Chronicles rings by Shannnam
Created by Hong Kong-based design studio Shannnam, the clear plastic rings feature a tiny landscape or scenario, ranging from comical and charming to sad and touching.  Must see!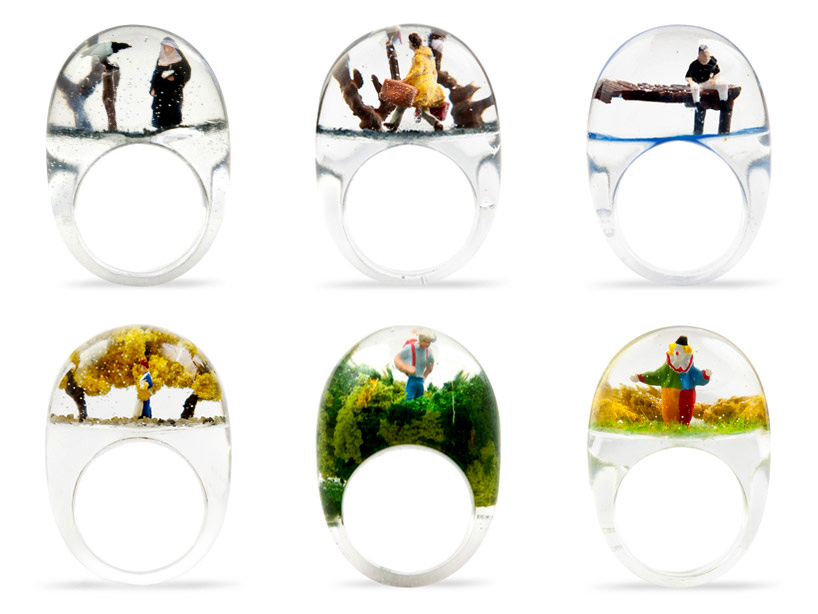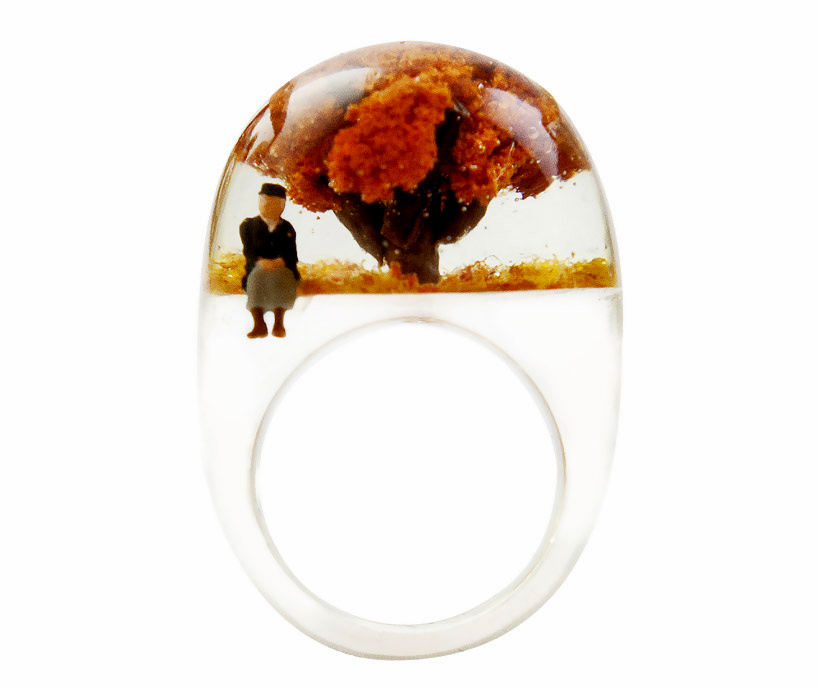 Click to Visist Shannnam`s Website
Click on the picture to enlarge and see amazing details of every ring!