Free tutorial for snowflake with rivoli
Free tutorial for beautiful beaded snowflake with rivoli Swarovski. U can use it like ornament or pendant .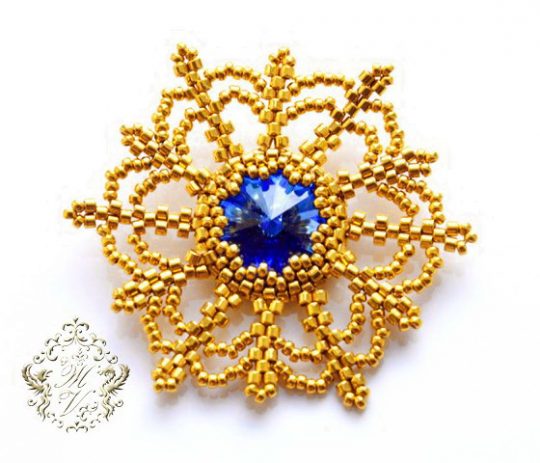 U need:
rivoli 14 mm
delica 11/0
seed beads 15/0
At first bezel rivoli with 36 seed beads Delica using peyote stitch. U can use our pattern or make it as u used to make yourself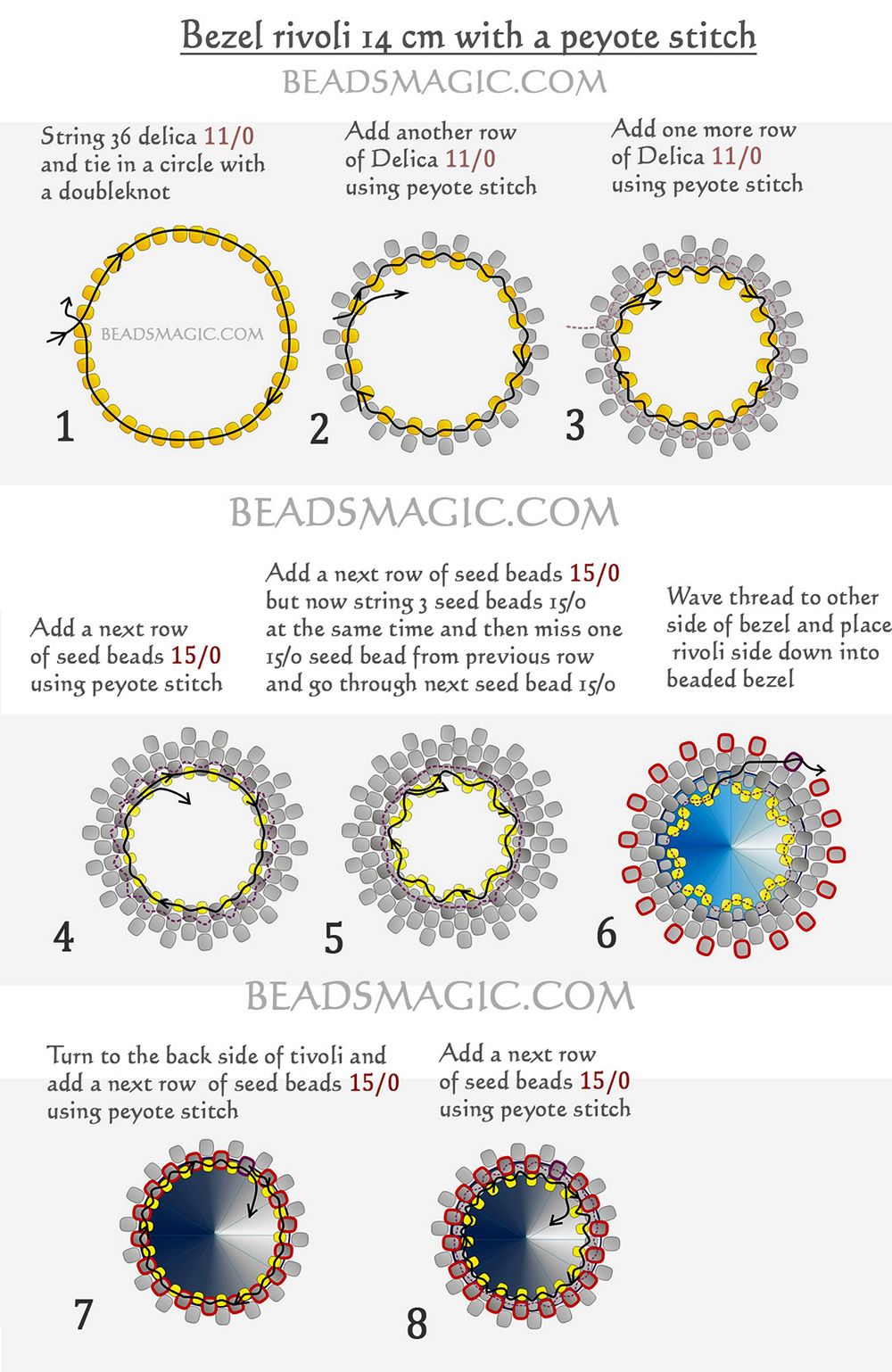 U must get rivoli bezeled like this.
Next step is to bead 12 snowflake beams using peyote stitch.
We weave from the beads marked with blue and pink dots according photos.
U need to string next quantity of seed beads:
blue dots:  9 delica 11/0 – 3 seed beads 15/0 – 1 delica 11/0
pink dots:  7 delica 11/0 – 3 seed beads 15/0 – 1 delica 11/0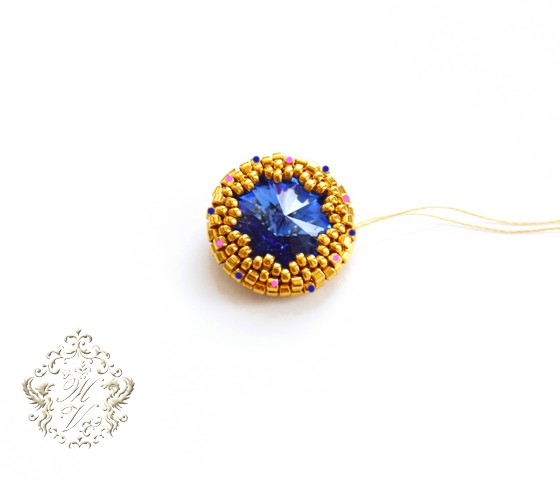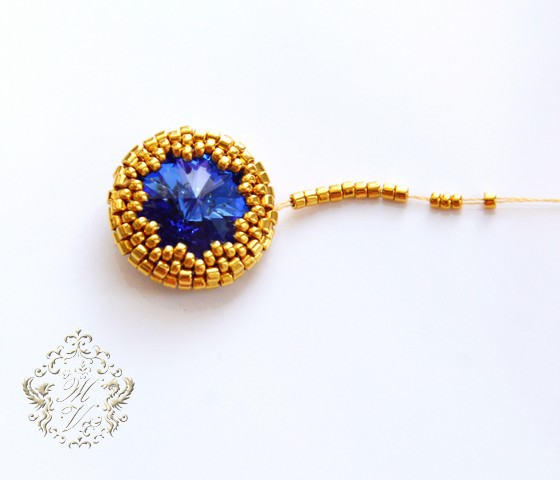 Snowflake tutorial by Zhanna V (biser.info/user/63797)